Harrah's 2007 Earnings Report: Regional Clouds and Silver Linings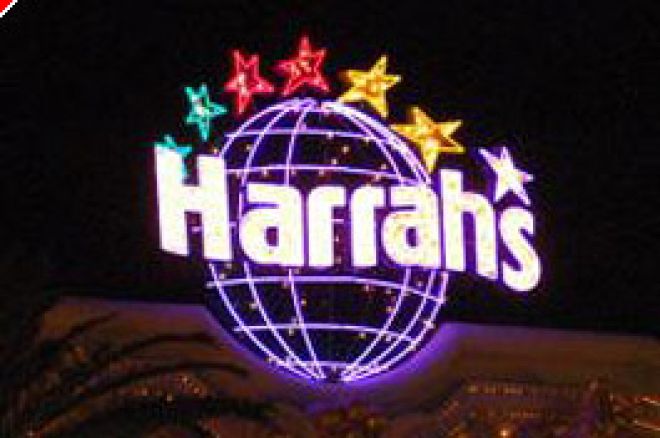 On Wednesday, Harrah's Entertainment released its Fourth Quarter and Full Year financial results, giving us a window into the largest casino operator in the world and a view of the health of the industry at large. As the rights holder of the World Series of Poker, Harrah's financial well-being takes on a whole different level of importance for poker players around the world. Although Harrah's Entertainment is no longer a publicly traded company, it still must file its financial reports with the Security and Exchange Commission because public debt was used to finance its sale; the largest leveraged buy-out in the industry's history. Harrah's sale to private equity firms Apollo Management, L.P. and TPG Capital, L.P was finalized January 28, 2008.
Overall, Harrah's reported a net loss of $47.8 million for the fourth quarter of 2007 compared to the $47.6 million gain it reported for the same period in 2006. But one quarter does not a year make, and Harrah's posted an overall net income in 2007 of $619.4 million versus $535.8 million. Detractors for the quarter were mostly driven by pre-tax write offs relating to Harrah's acquisition of London Clubs International. Higher debt levels due to the acquisitions of London Clubs, Bill's Gambling Hall and Saloon and a golf course in Macau were also responsible for the company's 24.7 percent increase in interest expense in the fourth quarter.
Because of Harrah's vast and diverse holdings in the US, their financial reports have been an indicator for the industry's regional strengths and weaknesses. If Harrah's is indeed an industry bellwether, Las Vegas continues to be a bright spot. Harrah's reported a 15.5% increase in its Q4 Las Vegas property EBITDA (Earnings Before Interest, Depreciation, Taxes and Amortization). Year-to-year, Las Vegas property EBITDA was up 11.7%. Atlantic City, however, continues to be an industry cloud, plagued by increased competition from nearby Pennsylvania's emerging casino presence, higher promotional costs and new smoking restrictions. Even with Harrah's added slot operations in Chester, Pennsylvania, the region's EBITDA was down 0.5% for the quarter and down 3.0% for the year.
The Louisiana/Mississippi region EBITDA posted quarterly gains of 17.2% and an annual improvement of 3.6%. Most of the regional success was due to the heavy lifting of their properties in New Orleans and Biloxi offsetting the Grand Casino in Tunica losses. Harrah's Grand property in Tunica has been a habitual poor performer, but is currently undergoing extensive renovations and re-branding due to be completed sometime in the second quarter of 2008. The Illinois/Indiana region EBITDA turned in the worst performance, with EBITDA declines of 21.6% in the quarter and 9.5% for the year. Increased gaming taxes in Illinois and higher property taxes in Indiana will continue to keep the performance pressure on in this region.
Harrah's financial statements have always been a wealth of regional information, but they will become murkier in the near future. As Harrah's new private owners restructure the company, the financial statements will also be restructured. Eight properties were recently spun off into a different operating unit, separate from Harrah's Operating Company. The spun off properties will be referred to as "the CMBS properties" and include Harrah's Las Vegas, Rio, Flamingo Las Vegas, Harrah's Atlantic City, Showboat Atlantic City, Harrah's Lake Tahoe, Harveys Lake Tahoe and Bill's Lake Tahoe. The significance behind the spin-off was not disclosed, although many in the group represent some of Harrah's more performance-challenged properties. Another anticipated change is the absence of EBITDA reporting by region, reducing our view of the regional health of the industry.