PokerStars $2 Million Turbo Takedown: Two Hundred Grand for 'mombasi'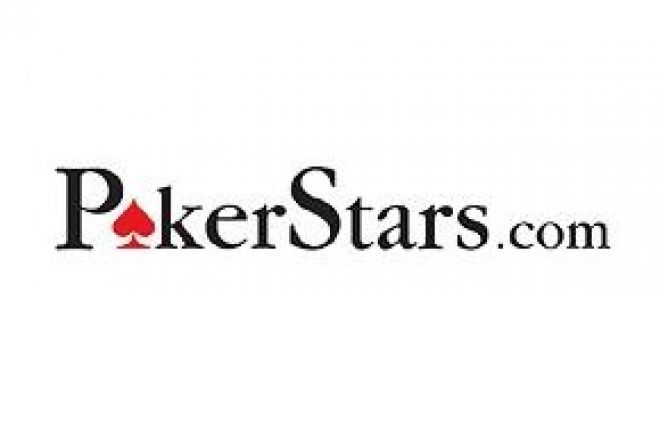 One of the biggest online poker weekends ever included a special bonus tourney from PokerStars. Just a week ago, the site announced its $2 Million Turbo Takedown, with an entry fee of 10,000 Frequent Player Points (FPPs) or the chance to satellite in for lesser FPP amounts. After a week of no-cash qualifying and direct points buy-ins, 9,600 players gave it a go, with the top 4,000 making the money.
PokerStars offered a flattened payout structure for this event, with first place worth $200,000, second $120,000, and a gently sliding final-table scale all the way down to ninth, which was still worth $11,000. 99 of the 4,000 players who cashed walked away with at least a $1,000 return on their FPP investment. Qbgoose led the way to this final table, but the players were tightly bunched and mombasi ultimately emerged with the win.
First blood at this final was drawn, ironically, by BleedBlue13, who sent oakblack to the rail in ninth after his
held up over oakblack's
on a
board. D.Nowitzki departed next, the first of several scalps claimed by mombasi, after losing a race with
to mombasi's
with the board bringing
. Mmmy17 departed in seventh several hands later, also at mombasi's hands. In that knockout, mmmy17 tried to steal with
, but mombasi made the call with
and made a better straight when the board brought
.
Karsten85 finished in sixth as mombasi made it three in a row. This time the chips went in after the flop, which was
, and mombasi tried to steal with
. Karsten85 moved all in with
for top pair, but after an inconsequential
turn, a river
gave mombasi the knockout. Early leader qbgoose suffered his own bad beat next, getting the chips in with the best of it with
to tobededope's
. This time the ace showed on the flop, with the entire board bringing
. Tobededope's double-through left qbgoose on fumes, and he exited to mombasi on the next hand.
Roughly 15 hands later, mombasi sent TXSooner518 to the rail in fourth. TXSooner518 was short-stacked and pushed over the top of a mombasi raise with
, and mombasi called with
and won again when the board brought
. Mombasi then stole several more small pots and built a huge lead, though tobededope paired a pocket ace to finish off BleedBlue33 –- who was by then trimmed down to short-stack status — to set up heads-up play.
The two tried but couldn't agree to a deal before playing on to the $200,000 prize. The big hand occurred when the players saw a flop of
after in a raised pot preflop. Tobededope made a three-bet to get his chips in with
, but mombasi virtual-tabled
for the flopped set. It held up as the board completed
, and mombasi was in command. The end came when tobededope moved in with
and mombasi called with
. The borad delivered
, and mombasi's king kicker played for the victory.
Final Standings:
1. mombasi — $200,000
2. tobededope — $120,000
3. BleedBlue33 — $80,000
4. TXSooner518 — $65,000
5. qbgoose — $50,000
6. Karsten85 — $40,000
7. mmmy17 — $30,000
8. D.Nowitzki — $20,000
9. oakblack — $11,000