Poker Room Review: The Borgata, Atlantic City, NJ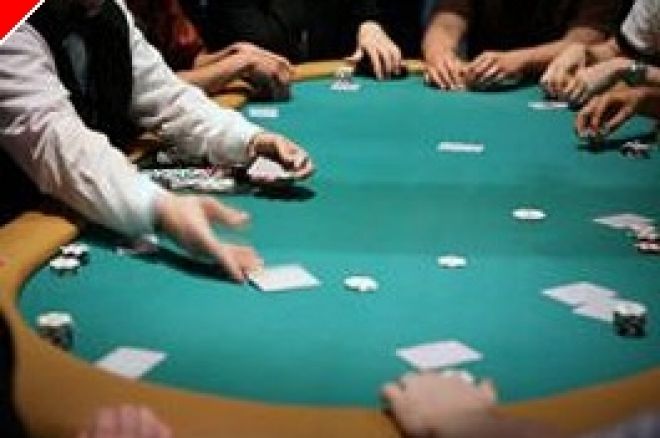 You've heard the expression "saving the best for last". That describes my experience at the Borgata, without a doubt the finest poker room in Atlantic City.
I started my Atlantic City trip with an early Saturday arrival at the Hilton. I played in every card room on the boardwalk and then made my way to the marina, for the two rooms off the boardwalk, Harrah's and the Borgata. I enjoyed them all in one way or another. By the time I was done at Harrah's, my penultimate room, I was quite tired. I actually gave some thought to saving the Borgata for another trip. But my assiduousness got the better of me and I decided to soldier on and make the Borgata my final stop. I'm glad I did.
As a casino, the Borgata is a high-roller heaven. It is richly appointed, with the highest limits for all of the standard table games such as baccarat, roulette, craps and blackjack. It caters to the highest rollers – the whales.
The poker room fits into that plan. It is beautifully appointed. The rug looks new. The ceilings are very high, with the best illumination I have seen. The noise level is dampened. Though the room has the most patrons of any of the poker rooms in Atlantic City, with 85 tables, it has the muted noise level of a small one- or two-table room.
I liked best the seats. They are large, leather-covered, well padded, well maintained, and have wheels and a swivel – making easy the frequent repositioning I like to do at the table. The tables, cards, and chips are similarly top-notch. Everything about the place demonstrates a commitment to quality and class.
The games and tournaments are of a similar vein. Though there surely are lower-stakes games such as $2/4 and $3/6 limit and $1/2 no-limit hold'em, the room caters to the bigger games. While I was there, from about 8:30 to 10:30 on a Saturday night, they were spreading $5/10, $10/20, $20/40, $40/80, $80/160 limit hold'em and $2/5, $5/10, $10/20, and $25/50 no-limit hold'em. They also had a $75/150 limit stud game and a $10/20 with a half-kill stud-8/Omaha-8 game. I sat down there for about an hour or so.
The rake is reasonable at the Borgata. It's 5% to a maximum of $4. There are no bad beat jackpots. There didn't seem to be any comps or promotions going when I was there.
Curiously, neither the floor nor management would speak to me about the room – though I asked and was willing to wait until they were free. They said they had a strict policy of not talking to any press without explicit instructions from their media department (which doesn't work on the weekends). In the weeks that preceded my visit there had been many negative stories in the papers about the Borgata, some involving, specifically, the poker room. So I guess they were a bit gun-shy. They didn't need to be of course. I was no crusading journalist, just a player/reporter looking to get the facts on what the room offers and charges its players. Oh, well.
My $10/20 stud-8/Omaha-8 game was short-handed when I sat down. Mid- and low-limit stud players don't make this room their primary destination, I gathered; they still tend to hang out at the Taj. But a few players talked about the high-stakes stud action that this room frequently has. In addition to the $75/150 stud that was going, they also spread $100/200 and $200/400. The guys I was playing with were surprised the games weren't going when we were there. "During the tournaments they get even bigger stud," one of them added.
My game was enriching. Though the game was listed as a mixture of stud-8 and Omaha-8, we agreed to keep it at stud-8 while I was there (maybe they had heard of me and mistakenly thought I was an Omaha-8 pro). Fortunately for me, though, these guys didn't seem to know how to play stud-8. On five occasions in the first few minutes I saw players calling with up cards higher than an eight – generally a no-no in this game.
Here's an example of this play. It was during the best hand I played during my visit. I was dealt the perfect first three cards – three suited babes with an ace. I was the bring-in, which I gladly did for $3. Everyone – including one player with a jack and another with a nine, called me. No hearts were out. Yes, lord, there is a heaven.
On fourth street I caught another suited babe. Someone with K-J bet. One player folded in front of me. I called once again. I didn't want to scare the fish and figured I'd win more if I hit either way with the maximum number of callers.
It was my lucky night. I got a third suited small card on fifth – giving me an A-high flush and a 6-low. No one seemed afraid of it. The player who started the betting on fourth, with K-J, led again. I raised this time, representing a flush or a made low or both. A player showing a nine raised me, having hit an eight. Maybe he hit trips, I wasn't sure. That left the original raiser, who called, and me, who raised. They each called, God bless them.
On sixth street I caught a blank – but then I didn't need to get another card. It was checked to me and I bet, getting two callers. On the river the same thing happened and we turned over our hands. Sure enough they each had mediocre high hands – one had kings up, the other trip eights as I had predicted. I swept the pot. Yay me!
The room is well known for its tournaments. In addition to the major multi-day tournaments (the most recent of which was the Borgata Winter Open with 16 events that ran in January), they also run regular daily tournaments and sit 'n' goes. They are now running twice daily (once on Saturday) no-limit hold'em events with buy-ins that range from $100 to $500. There are also regular sit 'n' goes. While I was there they had one $1,000 sit 'n' go that went off. $60, $100, $250, and $500 sit 'n' goes are spread 24 hours a day, seven days a week.
For those of you who like to partake of more than just the poker room, the Borgata has all of the best amenities a casino offers, including 11 restaurants, nightclubs, a spa, a salon, plenty of high-end stores and shops, and over 2,000 hotel rooms.
The Borgata
One Borgata Way
Atlantic City, NJ 08401
609-317-1000
866-692-6742