Compete in the PokerNews Cup Austria Courtesy of T6 Poker!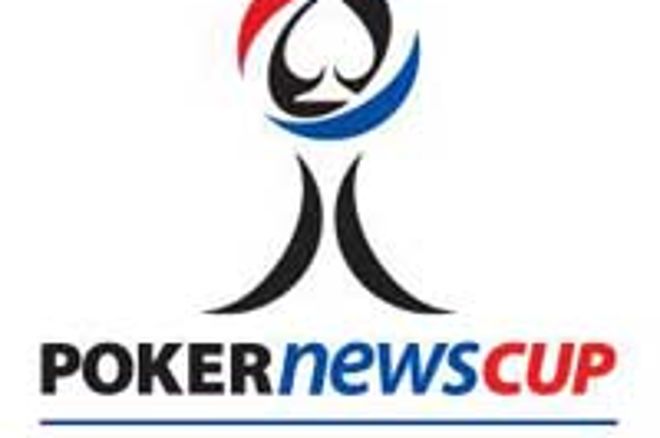 The second tournament in the successful PokerNews Cup Series moves to the beautiful city of Salzburg, Austria this April and T6 Poker is giving you 10 lucky chances to win a €1,500 package to this fantastic event! Hosted by the Concord Card Casino, the PokerNews Cup Austria will run from April 23-27 and will feature a €650 Main Event plus two additional side events. Expected numbers for the Main Event are predicted at over 300 and will include a multitude of players from all over Europe.
Winning a €1,500 PokerNews Cup Austria Freeroll gets you buyin into the Main Event plus €850 for travel and accommodation. Winners will also receive Team PokerNews membership which includes exclusive merchandise and other great features.
The ten €1,500 T6Poker PokerNews Cup Austria Freerolls are scheduled at 14:00 EST (20:00 GMT+1) on the following dates;
Thursday February 7
Thursday February 14
Thursday February 21
Thursday February 28
Thursday March 6
Thursday March 13
Thursday March 20
Thursday March 27
Saturday April 5
Thursday April 10
To be eligible, players must download T6 Poker through the links on PokerNews and register a new account. After making a deposit and contributing €6 in rake, registration for the freeroll can be done manually. Remember that all entry requirements must be fulfilled at least 24 hours prior to the start of every freeroll. Should you already have a T6 Poker account through PokerNews, you are still eligible to compete in these freerolls, providing all other entry requirements are met.
T6 Poker is also offering three sensational PokerNews Cup Austria Satellites! The Satellites will run February 9, 16 and 23. The entry fee is a modest €50+5 and the top 20 finishers will each receive a €1,500 PokerNews Cup Austria Package! Amazing value awaits PokerNews players at T6 Poker.
This is only the beginning of over 100 PokerNews Cup Austria packages set to be given away, so keep tuning in to PokerNews.Com and our freeroll pages for your chance at this fantastic tournament!
Ed Note: Join T6 Poker through PokerNews and players will also receive a generous first deposit bonus of 200% up to €1,000.