Montel Williams Joins US 2008 PartyPoker Nations Cup Roster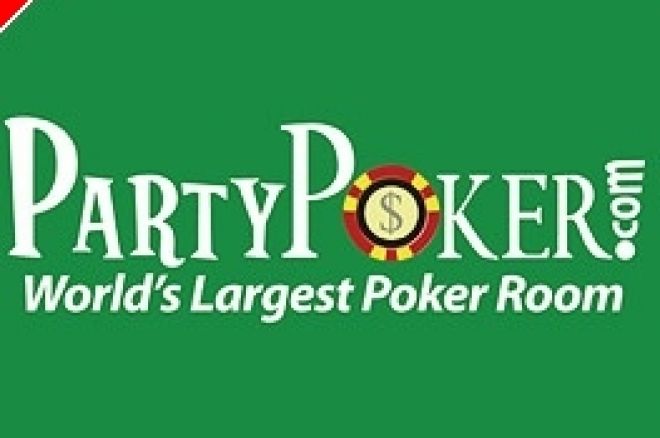 Cultures will clash on the poker felt when the cards fly at the third annual PartyPoker Nations Cup, which features teams from six countries competing for cash and their nation's pride. The tournament takes place April 7-10 in Cardiff, Wales, and the participating teams are defending champion Sweden, last year's runner-up the United States, Germany, Great Britain, Ireland and Holland. The winning team will pocket $100,000 and earn bragging rights as the PartyPoker Nations Cup champion.
Each team consists of five world-class players, along with one PartyPoker.com VIP qualifier; since the United States did not have a VIP qualifier, talk show host Montel Williams was added to its roster. Williams made news at last year's World Series of Poker Main Event in Las Vegas when he was briefly the day one chip leader. Each player is required to pay a buy-in of $5,000; PartyPoker is adding $100,000 to the prize pool for a total of $280,000 in prize money.
"I am thrilled and honored that I have been invited to be a part of Team USA for the Poker Nations Cup," Williams said. "My teammates are extraordinary, as I have played against many of them in the past year, and now look forward to teaming up with them in our quest to defeat poker pros from around the globe."
Other players from the USA include team captain Robert Williamson III, Chris Ferguson, Freddy Deeb, Chad Brown and Jamie Gold.
The tournament format consists of six heats, during which each player will take a turn playing and trying to score points for his team. Individual winners of these matches pocket $20,000 for their efforts. The preliminary heats are followed by a final tournament in a tag format, in which the team captains are responsible for substitutions, timeouts and other strategic decisions. The size of each team's chip stack for the tag-format finale will depend on the points each individual player in the heats; the last player standing takes home the title for his team and nation.
Sweden edged out the USA to win last year's event, while Great Britain won the inaugural Party Poker Nations Cup two years ago. Sweden's lineup of professionals remains unchanged from last year; it includes team captain Bo Sehlstedt, William Thorsson, Johan Storakers, Mats Rahm, Anders Henriksson and qualifier Johan Ocklind. The British team is led by captain by Roland de Wolfe and features Joe Beevers, Neil Channing, Ian Frazer, Surinder Sunar and qualifier Francis Durbin.
Ireland is led by captain Padraig Parkinson, who is joined by Donnacha O'Dea, Marty Smith, Ciaran O'Leary, Liam Flood and qualifier Darren O'Brien. The German team is captained by Michael Keiner, whose teammates include Andreas Krause, Sebastian Ruthenber, Thomas Bihl and online qualifier Thomas Potzal. The Dutch team, featuring captain Marcel Luske, includes Thierry Van der Berg, Eric Van der Berg, Daan Ruiter and qualifier Quirijn Van Der Peet. Luske has one opening remaining to be filled.
"The array of talent on display for the 2008 PartyPoker Poker Nations Cup is brilliant," PartyPoker stated in a news release.