Bodog Poker Gives Players a Freeway to the Final Table!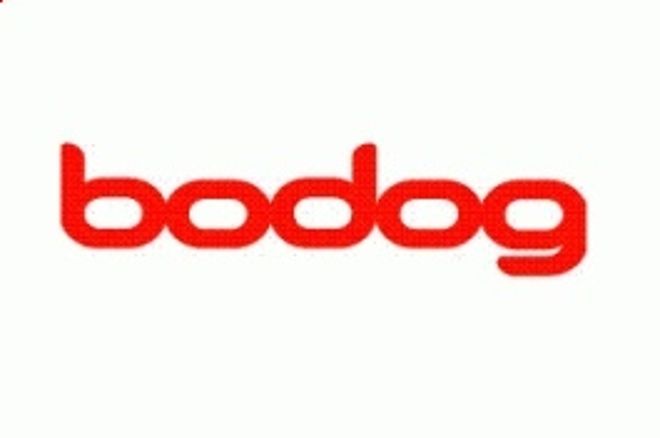 This April, follow the road of your choice to the world's most prestigious poker tournament as Bodog Poker launch their massive Freeway to the Final Table promotion! Whether you decide to take the highway or the scenic route – all roads could lead to the World Series of Poker (WSOP)* courtesy of Bodog Poker and PokerNews.
The freeway comes in the form of a PokerNews WSOP Semi-Final Freeroll running every Monday, Wednesday and Friday beginning April 2. Both Monday and Wednesday freerolls kick off at 20:00 EST with Friday freerolls starting at 22:00 EST. These freerolls award the winner with T$270 (entry into one of Bodog Poker's WSOP Semi-Final Tournaments) and the top five finishers receive entry to the following $12,000 Team PokerNews Freeroll. To enter, download Bodog Poker through PokerNews, open a new account, make a deposit and enter password PNWSOPSFF when prompted.
Not your thing? The toll way can get you there even quicker, with the PokerNews $10+1 Qualifiers. Qualifiers run at 20:00 EST every Tuesday and Thursday beginning April 3. These qualifiers award the top ten finishers with entry into the next $12,000 Team PokerNews Freeroll. To enter, download Bodog Poker through the links on PokerNews, register a new account, make a deposit and enter password PN11FQ when prompted.
The first $12,000 Team PokerNews Freeroll is scheduled for Sunday, May 11 at 18:00 EST. To enter, simply download Bodog Poker through PokerNews, register a new account and make a deposit. If players finished in the top five of a PokerNews WSOP Semi-Final Freeroll or in the top ten of a PokerNews $10+1 Qualifier then they will receive automatic registration to this freeroll. Alternatively, players can automatically qualify by earning 250 Bodog Poker Points in the calendar month prior to the freeroll. Remember, all requirements need to be fulfilled at least 24 hours prior to the start of the freeroll.
Should you be one of the lucky winners of a $12,000 Team PokerNews Freeroll, you stand to receive entry to the $10,000 Main Event (Thursday July 3), plus $2,000 cash for travel and accommodation. Winners join the coveted ranks of Team Bodog where members receive such luxuries as a personal handler to ensure you play your very best, access to the VIP Players Lounge to hang out with the pros, meet the Bodog girls, get a massage and a chance to enjoy a few minutes of feature time on television. In addition, you take home a Bodog Poker Merchandise Pack filled with the latest Bodog Poker clothes, bags and gadgets, plus a stream of invites to Player's Club Evenings giving you the chance to party hard at Las Vegas' biggest parties. PokerNews will also extend to you a special invite to our Team PokerNews Welcome Party for your chance to meet and mingle with the rest of the team - and if you're lucky, you might just get to exchange strategy tips with some of the pros.
As always, these freerolls and tournaments are exclusive to PokerNews players. If you already have an existing account with Bodog Poker, you are still eligible to participate in these promotions provided you signed up through PokerNews and have completed all other entry requirements. If you did not sign up through PokerNews, you are ineligible and forfeit claim to any of the prizes. Should you win more than one freeroll, the prize will automatically be transferred to the second place finisher.
Don't miss out! Join Bodog Poker as they offer you the ride of your life and an unforgettable journey to one ultimate destination – the 2008 World Series of Poker.
Ed Note: Bodog Poker also offers PokerNews players a fantastic first deposit bonus of 110% up to $500.
*World Series of Poker and WSOP are trademarks of Harrah's License Company, LLC ("Harrah's"). Harrah's does not sponsor or endorse, and is not associated or affiliated with PokerNews Ltd or its products, services, promotions or tournaments.