WSOP-C Prelim Event's Chip Leader Disqualified for Bad Behavior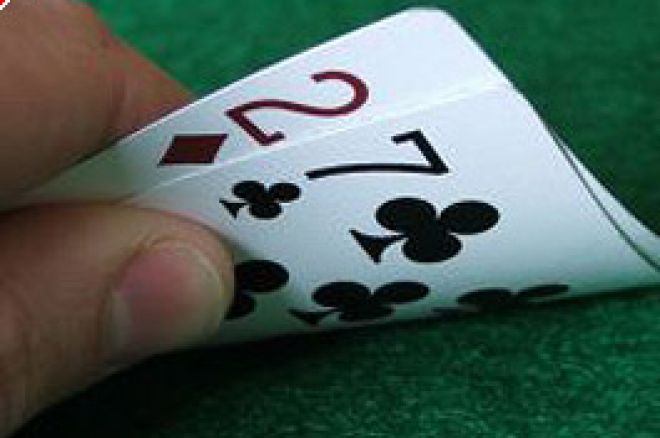 It's not unusual for a player to be eliminated at a final table, nor, unfortunately, is it unusual for a player to display unsportsmanlike behavior. It is, however, unusual for a player to be ousted from the final table for bad conduct, but that is what happened at the first of several preliminary WSOP Circuit events at Caesars Atlantic City. In what Nolan Dalla, WSOP Media Director, called one of the "oddest and awkward moments in tournament history," chip leader Lesley S. Thornburg was disqualified in fifth place for unruly behavior.
According to reports, the boisterous Thornburg had received two warnings for unsportsmanlike conduct during the previous day's play. Thornburg started the final table second in chips and began what was described as an hours-long and "ceaseless display of loud comments and baiting tactics." Thornburg was able to gain an appreciable lead when his A-7 bested an A-Q and his pocket fours took out pocket sevens. Thornburg received a number of warnings at the final table, primarily associated with his apparent unwillingness to stack his chips and a penchant for randomly and recklessly shoving chips into the pot. Unable to deter Thornburg's behavior with warnings, the tournament director finally disqualified him and removed his chips from play. Thornburg's disqualification netted him a fifth-place finish. 76-year-old retiree Frank Panetta went on to win the $300 NLHE event.
PokerNews.com will be on hand for live coverage of the Main Event from Atlantic City, beginning March 13th.