College Poker Life: The California State University System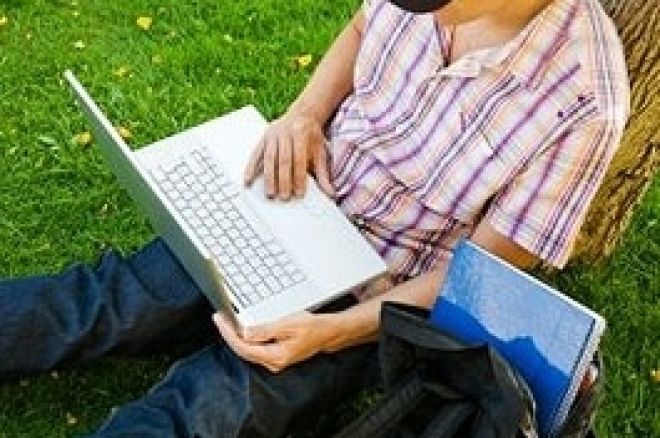 The California State University has campuses located throughout California and student poker players fortunate enough to attend classes at any of the 23 campuses won't have hard times finding ways to satisfy their poker appetites. California offers many varieties of poker, and students eager to hit the felt might find their toughest choices to be selecting from the available options.
At the Fullerton campus, students won't want to miss out on the regular freeroll tournaments held at the Titan Student Union. CSUF students familiar with Titan Bowl and Billiards know it to be home to many tournament and game options for students, including video games, billiards, bowling, and of course, poker. The Titan holds freeroll tournaments bimonthly on Wednesdays, where students earn points in order to compete in the semester-held Tournament of Champions. There are eight tournaments within a semester, with the top eight players overall, plus the winners of the eight tournaments, each qualifying to the event, to be held this semester on May 9th. With four tournaments still to go this semester, students still have plenty of time to get in on the action. But be warned; seating is maxed at 40 players, so make sure to arrive early!
There are also plenty of casino options around the Fullerton area for students interested in putting their poker skills to use. Students may want to spend the weekend out in nearby Ynez, to enjoy the cozy and comfortable Chumush Casino Resort. Chumush's poker room runs games 24 hours a day, houses 14 tables, and offers a variety of poker games including, hold'em, five-card draw, Omaha H/L, plus daily and weekly tournaments. On Tuesdays and Thursdays the poker room runs a guaranteed prize pool event, with $4,000 guaranteed on Tuesdays and $3,500 on Thursdays, with the Tuesday night tournament being a no-rebuy for $70 and Thursdays a rebuy event for only $30 to start. Students won't want to miss out on the Chumush Saturday Guarantee, where a $20 buy-in (with $10 rebuys) brings entry to a $6,000 guaranteed event. Students not interested in fighting through a big pool of players in an effort to make the cash will want to hit up their daily, single-table shootouts. These events have a buy-in of $57, with an extra $8 added to the pool by the casino for every player entered.
Students attending the Cal State--San Diego State University campus might not have their own bimonthly tournament on campus, but enjoy other poker opportunities instead. The International Security and Conflict Resolution Student Society hosted a successful Poker Night last semester for their members. The school's Student Accounting Society (SAS) has also announced a Poker Night for their members coming in April, with the specific time and location still waiting to be announced. Several campus organizations have offered poker events in recent years, so students eager for campus poker should keep their eyes on event calendars.
Just 40 miles away from the beautiful San Diego State University campus is Harrah's Rincon Casino and Resort, a mesmerizing casino with a nice poker room perfect for students looking for soft, easy action. The poker room has 12 tables with Texas hold'em typically the game of choice. Students interested in tournament action will love Rincon, with deep-stack tournaments being run twice a day, every day of the week. A $35 buy-in buys 2,500 in chips, giving players plenty of time and opportunity to wait for hands, make moves, and play solid poker.
Students fortunate enough to attend Cal Poly--San Luis Obispo have also seen plenty of poker around campus over the last few years, including the school's third annual ASI Poker Tournament. This year's most recent tournament was held Feb. 1st, had a $5 buy-in, and has had fields as large as 200 players. Past events offered drinks, music, and food. The campus also held a Cal Poly Poker Championship last year which itself drew over a hundred entrants.
With so many places throughout California for students to enjoy poker, students attending school on any of the Cal State University campuses have an abundance of poker options at hand. Whether it's a campus-sponsored freeroll event, an inexpensive ring game, or a nearby casino's offerings, Cal State students need never search far for a game.