College Poker Life: Syracuse University, Syracuse, NY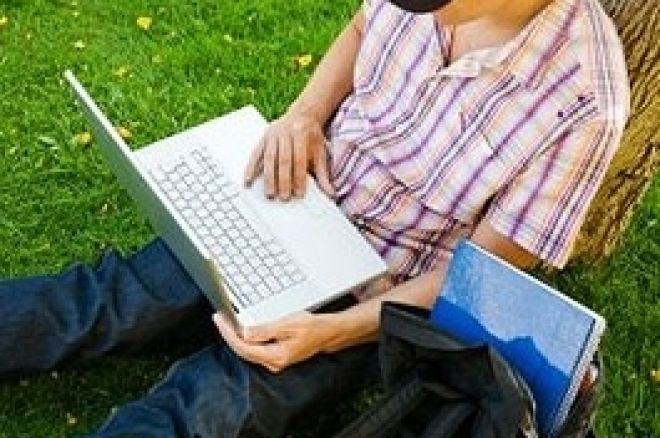 With spring break approaching, students at Syracuse University can look forward to a weeklong vacation in the tropics, or perhaps to more green felt and clay poker chips than usual. The excitement of finishing midterms can easily be celebrated at the tables, a luxury many students miss out on during the school year even with more than a few poker events held around campus. While Syracuse may not be known for its vast poker options, students eager to enjoy the game can still find many different games available throughout the year.
Syracuse U. currently lacks a poker club and regularly scheduled poker events, though it still has several tournaments students will want to check out. While a recent series of poker events at the nearby Inn Complete is indeed complete, students should watch for poker events from the university's fraternities and sororities, many of which have offered up freerolls for students over the last few years. Some of the past events have been for charities, giving students a great way to enjoy a free poker tournament while supporting a good cause. Keep an eye on future event calendars.
Students really looking to enjoy poker action elsewhere also won't really have to look too hard. There are plenty of games held on and off campus, and finding the right one shouldn't be a problem. While it may be easy to get several friends together on the weekend for a fun, and inexpensive game, students looking to build sizeable bankrolls may have to look a little harder for something more profitable. Many of the campus and local games are for smaller stakes and may be a bit too laid back for students interested in paying off their student loans.
But for students looking to take their game to the next level, two casino options are available. Students wanting to stay as close to campus can visit the Turning Stone Resort and Casino in Verona, NY. The casino is just a short, 40-minute drive from campus, making it the perfect getaway after a long day or week of classes. The poker room at the Turning Stone houses 29 tables and runs almost any variation of poker, including limit and no-limit hold'em (high-stake NL is offered as well), Omaha H/L, and 7-card stud. Turning Stone especially shines when it comes to tournaments (which include daily, weekly, and monthly tournament events) to sit-and-goes, plus qualifiers to the World Series of Poker during March and April.
Students can also make a longer drive to the west to the beautiful Seneca Niagara Casino in Niagara, NY. The Seneca poker room features 24 tables and runs hold'em, 7-card stud, and Omaha H/L as well. The Seneca also features daily tournaments, including a bounty tournament run on Tuesdays dubbed the "Terminator" tournament, which sees players earning "terminator" chips by knocking out other players in the event. The player with the most terminator chips in the end receives seven percent of the total prize pool. The Turning Stone is clearly an easier choice for students, if not just for the shorter drive, but for students wanting to take a nice trip and enjoy the scenery, the Seneca Niagara Casino makes for a fine weekend road trip.
Students at Syracuse University have long enjoyed the game of poker, and the options around the city aren't drying up anytime soon. Whether one is looking for great casino action or just a fun and easy way to enjoy the game, Syracuse is great for any student poker player.