College Poker Life: Yale University, New Haven, CT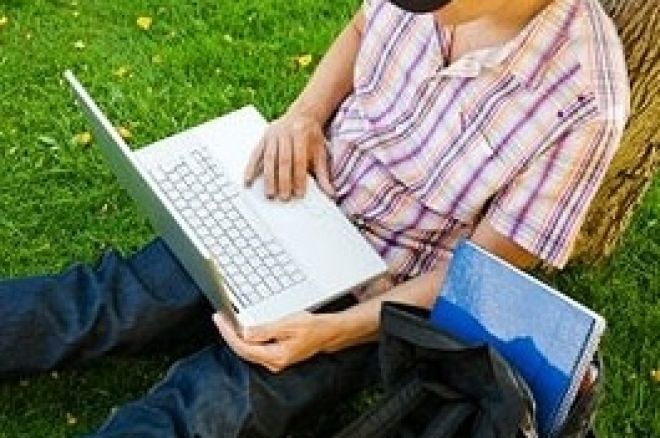 Though Connecticut has had its troubles regarding poker's legality, students around the campus of Yale University still find ways to enjoy the game. Yale University has seen some of pokers top players pass through its halls, with the campus at one point being home to Alex Jacob, Matt Matros, and Vanessa Selbst, among others.
While Yale doesn't have a specific poker club, students did form the Yale Law Poker Team, which competed last November in the First Annual Harvard-Yale Poker Tournament. The tournament was organized by each university's Global Poker Strategic Thinking Society chapter and was a great accomplishment for both schools. Each of the schools brought five players to compete in a team format tournament, where opponents played heads-up in best-of-three matches, with the winner of the match scoring one point for his team. Harvard ended up taking a narrow three-to-two win. The team tournament played out the night before the schools' football teams matched up on the field, bringing added hype and excitement to the event. Students seeking more ways to compete in tournaments around campus should keep their eyes peeled for any upcoming events, as some of the school-sponsored organizations have previously hosted freeroll tournaments.
Yale students have been prominent in poker, ranging from great tournament and cash-game players to authors. Back in 2006, Alex Jacob, then a senior at Yale, scored big when he competed in the Foxwoods Poker Classic, also a World Poker Tour event. The $10,000 buy-in championship event lasted for four days with over 400 people competing. The event aired on ESPN and highlighted Jacob's strong second-place finish, which brought him a $655,000 payday. Since the Foxwoods event, Jacob has gone on to cash in 12 major tournaments, including wins at the Ultimate Poker Challenge and the United States Poker Championship.
Matt Matros, who earned his BA from Yale, has also seen great success at the tables. Matros has garnered 20 cashes in major tournaments, including a third-place finish in the WPT Season Two championship, where he competed in a field of over 300 players. The $28,000 buy-in championship offered nearly $9 million in prizes, with Matros taking home over $700,000. That tough field included Mike "The Mouth" Matusow, Lee Watkinson, Dan Harrington, David Pham, Jennifer Harman and TJ Cloutier. Matros recently published the book The Making of a Poker Player, which aims to teach strategy and probability by highlighting certain hands and situations Matros has found himself in through his career.
Vanessa Selbst attended Yale as a Fulbright Scholar, and was very successful playing in home games and at the Foxwoods Casino and Resort before competing professionally. Selbst has had seven major cashes, including the World Poker Tour Ladies Event at the LA Poker Classic, as well as a third-place finish in last year's WSOP $5,000 NL Heads-Up Championship Event. Selbst scored big back in 2006 when she took seventh among a field of nearly two thousand entrants in the $2,000 buy-in WSOP Event #6, which aired on ESPN. The final table saw Selbst competing against several professional players including World Champion Juan Carlos Mortenson, Toto Leonidas, and Mark Vos (who went on to win the event).
But not all students at Yale are Jacob, Matros or Selbst. Students interested in building up a solid bankroll won't be disappointed by the ring games found on and off the campus, as several take place during the week and offer alternatives to raked casino action or freeroll competitions.
For students who prefer casino action, Foxwoods quickly becomes one's proverbial home away from home. It's a one-hour drive from campus, but well worth it, with its deep selection of games. The poker room houses over 100 poker tables and runs daily NL and limit hold'em games, plus Omaha and seven-card stud. For those who prefer tournament poker over ring games, the room also runs regular, daily tournaments including a 9am $60 buy-in, an 11am $100 buy-in, plus weekly tournaments with buy-ins ranging from $100 to $560. The Foxwoods is also home to the popular Foxwoods Poker Classic, which regularly sees many professional poker players in attendance. For those willing to make the hour's drive, the Foxwoods Casino Resort will serve up one of the best poker experiences a student could want.
Students at Yale University continue to enjoy poker, and it's easy to see why. Many bright players have advanced from the school to great achievements, on and off the felt, leaving many students eager to accomplish the same success.