CryptoLogic Posts Better Than Expected Earnings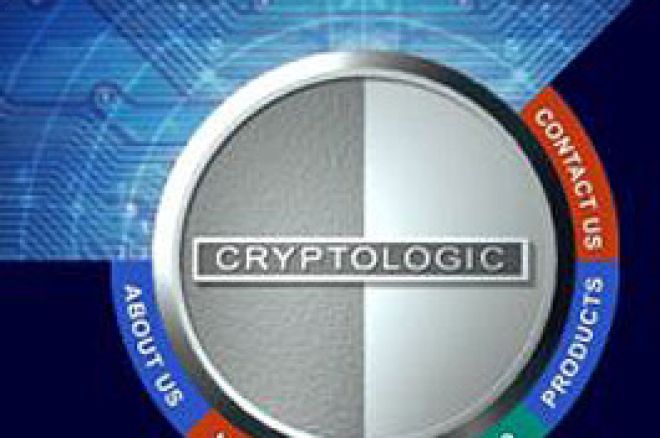 The internet gaming software provider CryptoLogic Limited has posted their financial numbers for the 2007 fourth quarter and full year, exceeding analysts' expectations. Most estimates projected CryptoLogic to post quarterly earnings of $.21 per share on sales of $18.6 million. Instead, after a one-time adjustment, CryptoLogic posted earnings of $.31 per share on fourth quarter revenue of $20.4 million. Shares of CryptoLogic stock have risen over a dollar per share since the announcement.
During the company's conference call, new President and CEO Brian Hadfield said, "These results are particularly impressive when you consider the significant industry wide impact of the US prohibition of internet gaming in late 2006. With four consecutive quarters of growth the company has done more than turn the corner, we've moved swiftly into the fast lane."
CryptoLogic has grown despite the lackluster showing of its poker revenue: poker-related revenues were down 31% in the fourth quarter when compared to same period last year. The company's growth is now being driven by its casino offerings, which have seen a boost with recently introduced games such as those based on Marvel's Spider-Man and Fantastic Four slot games.
Even with its four consecutive quarters of growth, CryptoLogic is still struggling with comparisons to its pre-UIGEA performance. Year over year, revenue was still down 29% while earnings per diluted share were off 74%. However, CryptoLogic's new business model for growth is obviously beginning to pay off. Justin Thouin, Vice-President of Product Management 'We are going to go after new licensees in a way we have not done for years. We are going to look at acquisitions and we already made some acquisitions in the past year with Parbet."
In 2007, CryptoLogic launched 15 new games and launched seven new poker and casino sites. But it is clear that acquisition is a key strategy in their new business model for growth. In the fourth quarter, CryptoLogic acquired Scandinavian poker brand Parbet.com and the gaming portal Casino.co.uk. In 2007 they also acquired a majority interest in 568 Network Inc., a developer and distributor of online casual games to the Chinese market and an initial stake in Mikoishi (Asia Pacific) Pte Ltd, an Asian game development and design company. CryptoLogic clearly sees opportunities in the rapidly growing Asian market and disclosed that it may increase its stake in Mikoishi in the future.
CryptoLogic is optimistic that 2008 will represent another year of growth. Already this year, CryptoLogic and World Poker Tour Enterprises expanded their licensing relationship. In a deal signed earlier this month, WPT has agreed to use CryptoLogic's full suite of casino games for an incremental guaranteed revenue of $250,000 per year. CryptoLogic will also be supplying to WPT two additional foreign language poker sites, in Spanish and German for $100,000. WPT's full online casino is expected to launch in June of this year.