Bodog Poker Open Concludes Inaugural Run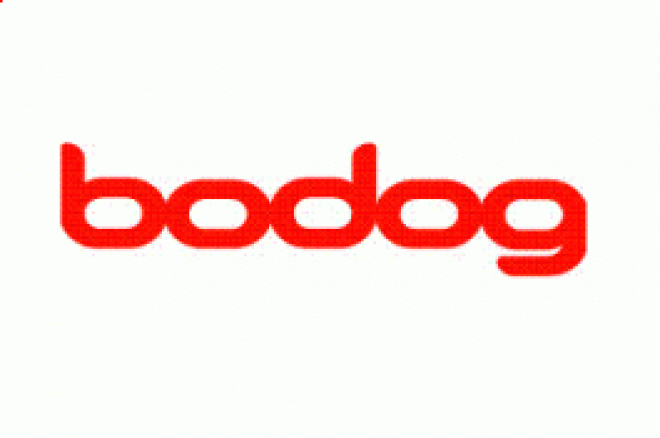 Shawn "phatcat" Luman captured the biggest prize in Bodog history in the main event of the Bodog Poker Open on Sunday, besting a field of 596 to take home $76,280. He also won an engraved Omega Speedmaster watch with an estimated value of $4,400.
Michael "The Finisher" Berra fell just short of the finish line, but still earned a handsome $45,768 payday for his second-place finish in the event, with its prize pool of $305,120 that was also the richest in Bodog history. Luman and Berra engaged in a 30-minute heads-up battle that lasted approximately 70 hands. All of the money went in the middle when Berra hit top pair on a jack-high flop holding Q-J. Luman turned over pocket aces and his rockets held up to propel him into the winner's circle.
Rounding out the final table were Jared "TheWacoKidd" Hamby, who earned $29,138.96 for third place; Stuart "zpaceman" Taylor ($21,358.40, fourth); "CK3" ($16,781.60, fifth); "Flopmynuts33" (sixth, $13,730.40); "Anbessa" (seventh, $10,679.20); "PSP_Addict" (eighth, $7,933.12) and "Eeman2004" (ninth, $5,187.04).
The Main Event paid 54 spots, and Bodog added $25,000 to the prize pool. Overall, the series included six events and paid out more than $675,000 in prize money, $75,000 of which was added in by Bodog to sweeten the payouts.
The series' five preliminary events awarded each player a seat in the Main Event ($470+30) to along with the cash prize. An All-Star cast turned out for the first tournament, a No Limit Hold'em event with a buy-in of $250+30. "Rusostreet" took down the top prize of $26,062.50, beating out Bodog-sponsored pros Evelyn Ng (second, $16,680) and Josh Arieh (third, $11,571.75). The tournament attracted 377 players and had a total prize pool of $104,250.
Event No. 2 featured six-handed no-limit hold'em ($300+25) and 249 players fought for a prize pool of $84,700. "3Pounder" took it down for a $23,292.50 score, while "pepsiontherocks" finished second for a refreshing $14,822.49 payday and "SheehanMatt" placed third ($9,825.20).
Event No. 3 was a $100+10 with rebuys NLHE contest. "PckAces" outlasted the field of 270 players to pocket $28,270, followed by "ibakitup" ($17,990) and "KGBluvsOrEoS" ($11,924.80).
A field of 185 players turned out for pot-limit hold'em in event No. 4, with "Foldpreflop85" taking home the title and $14,100 after he defied his screen name and got all the money in pre-flop with A-Q, which held up against his opponent's A-6. "Shipthechezz" took second ($9,400) and "alcarmo" placed third ($5,593).
The last of the preliminary events was a fixed-limit hold'em tournament ($150+10) that drew 174 competitors and a prize pool of $36,100. "Bigcatfish" reeled in the top prize of $10,830, followed by "HB_HITMAN" ($7,220) and "jwerk" ($4,295.90).