Opinion: Is Another UIGEA Really the Answer for Canadian Horseracing?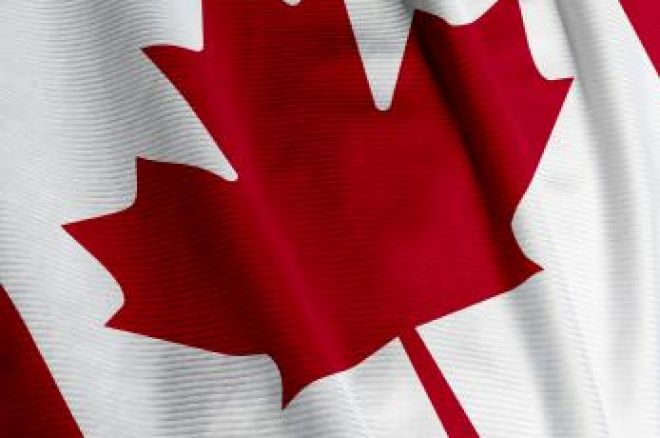 In what some are interpreting as a monopoly grab for the country's gambling market, the Canadian horseracing industry is pressuring the government to pass UIGEA-like legislation in an attempt to ban Internet gaming. Last week, Canadian Liberal MP Roy Cullen, whose area of representation includes Toronto's Woodbine Racetrack, announced that he plans to introduce a bill that would prohibit banks and credit-card companies from processing transactions associated with Internet gambling companies. Also last week, the Minister of Justice's director of communications confirmed that the government is considering augmenting its criminal code relative to online gambling. "Following recent concerns surrounding Internet gambling in Canada, the Minister of Justice has asked his officials to examine whether the enforcement of the Criminal Code provisions could be assisted with other measures."
To some extent, the Canadian track owners are just pushing for the same virtual monopoly that US track owners were able to secure with the passage of the UIGEA. Horse racing was one of the few carveouts in the sweeping legislation supported by Representative Bob Goodlatte, who received $37,000 from the National Thoroughbred Horseracing Association.
The Canadian horse tracks do have a legitimate concern in that they have lost business over the years to online gaming. And while the horse tracks pay taxes and provide local jobs, the vast majority of the online industry contributes little to the local or national economies. "They take a lower commission on the bet because they don't have infrastructure costs and pay purses. How many jobs are they creating here? None," Jane Holmes, vice-president of corporate affairs for Woodbine Entertainment Group said. "If we tried to do what they're doing, we would lose our licenses. It provides them with an unfair competitive advantage." But if this is the problem, is UIGEA-like legislation the solution?
Michael Lipton, a Toronto lawyer specializing in gaming law, points out that the US is still hard pressed to implement any meaningful enforcement of the UIGEA, stating, "They are completely bogged down on how to block this system." The recent comments by the American Banking Association on the proposed UIGEA rules appear to support Lipton's remarks. Lipton instead sees a much more tenable solution through government regulation, whereby the industry could be held accountable, provide tax revenues, and develop into an internationally competitive trade resource for Canada. Instead of developing a trade resource, however, UIGEA-like legislation would likely represent a trade liability for Canada. Canada is a World Trade Organization member and legislation that is deemed discriminatory to foreign online gaming competitors would likely open them to sanctions like those triggered by Antigua's WTO case against the US.
Somewhere in the crosshairs of this debate is the sovereign territory of the Kahnawake, located near Montreal, which plays host to over 400 online gambling sites. The Kahnawake have always contended that their operations are not governed by Canadian or provincial law, and would not be effected by any law Canada may pass in the future. Responding to inquiries about the potential for a legal showdown with Canada over the Mohawk Nation's online operations, Joe Delaronde, spokesperson for the Mohawk Council of Kahnawake said, "It would be very unwise of the government. This operation is taking place in our jurisdiction. If they really want to come to some sort of resolution on this, the best idea would be to contact our grand chief and talk about it. We're very open to discussion." In every respect, Canada's potential legislative reach will mirror the limitations of the US's UIGEA legislation, which acknowledges its inability to alter state or Indian territorial law relative to gambling.
If all the horseracing industry wants is a level playing field, why go to such great lengths to eliminate the competition? These lengths potentially involve a law that will be hard to enforce, conceding potential tax revenue, international trade liabilities, and a tussle with an indigenous sovereign nation. If they want it level, give them level and regulate online gambling just as Canada regulates its horseracing industry. It's just a thought, but one we hope MP Roy Cullen might consider before taking Canada down the UIGEA path.