PokerStars Announces Latin America Poker Tour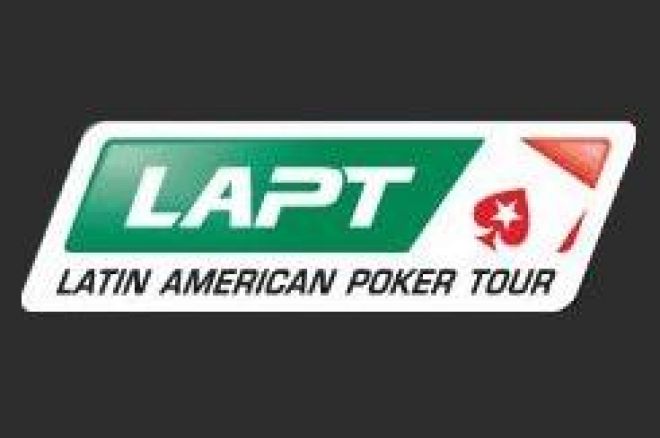 PokerStars announced today the launching of the first Latin America Poker Tour, which will feature events in Central and South America. Three events have already been scheduled for the new LAPT, the first of which is in Rio de Janeiro, Brazil, from May 3-5, 2008. Other events are already scheduled for Costa Rica and Uruguay.
The new Latin America Poker Tour will be headed by tour president Glenn Cademartori, and each of the announced events is expected to attract an international pool of at least 250 players and generate a prize pool in excess of $600,000. Said Cademartori, on the tour's creation: "Poker is exploding in Latin America and the game is more than ready for its own major poker tour. [Latin America is] one of the fastest-growing poker regions and there are thousands upon thousands of players in countries like Brazil and Argentina who will love the chance to take part in events of this kind."
PokerStars will be sending its entire PokerStars Pro team to different tournaments to help promote the Latin America series. Those pros, of course, include Team PokerStars members Andre Akkari (Brazil) and Humberto Brenes (Costa Rica), both of whom have already signed on for the Brazilian event, a three-day $2,500-entry tourney.
Latin America Poker Tour stops will be overseen by veteran tournament director Mike Ward. Ward has been the director of Foxwoods Resort Casino since 1996 and also has experience with previous PokerStars-sponsored extravaganzas, having run the Bahamas-based PokerStars Caribbean Adventure every year since its debut in 2004.
LAPT boss Cademartori noted that the partnership with PokerStars was great for the new tour. Cademartori noted that Stars' status as the world's leading online poker destination "means it's uniquely positioned to give an enormous number of players from across the globe the chance to take part through online qualifying satellite tournaments. Our goal is to provide Latin American players and beyond with the best poker tournament experience in this part of the world."
Following the Brazilian launch of the new tour, the other events already scheduled are LAPT San José, running in Costa Rica from May 22-24, and LAPT Punta del Este, in Uruguay from August 7-9.