PokerStars.net EPT Warsaw, Day 3: Michael Schulze Leads, Final Table Set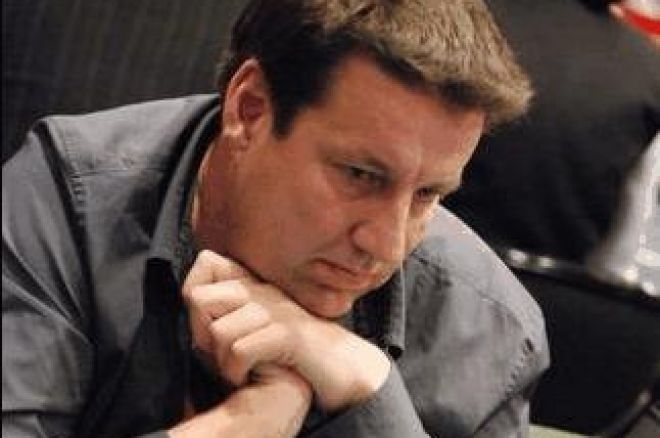 It took less than 20 minutes for the first elimination to occur on Day 3 of the PokerStars.net European Poker Tour Polish Open, and the breakneck pace continued for the few scant hours of play at the Hyatt Regency in Warsaw. Overall, it took less than three hours for the field of 26 to settle on a final table, as the casualties came in droves. Raul Paez Corral was the first to fall, getting all his money in with
against Kenny Hicks Jr., who called with
. The flop of
did Corral no harm, but the Ad turn did. The
river sent Corral home in 26th place ($12,268).
Andreas Hagen was next to fall, running
into Michael Schulze's
. No queen or clubs arrived for Hagen, and he was done in 25th ($12,268). Andy Black made a surge late in Day 2, but headed to the rail in 24th when his
couldn't catch up to Craig Hopkins'
. Hopkins made trip aces on the turn and Black picked up $18,942 for his finish. Dan Pedersen, Henrik Gwinner, Piergiorgio D'Ancona, and Kenneth Hicks Jr. all fell in rapid succession, then Janusz Petlic, the last Polish player in the tournament, got all his money in preflop with pocket eights. Petlic found one caller in Sebastian Ruthenberg, who tabled pocket nines to send the last native to the rail in the Polish Open.
Ricardo Sousa started his run towards the top of the leader board at the expense of Craig Hopkins. Sousa won a big coin flip against Hopkins when his pocket queens held up to bust Hopkins in 18th ($18,942) just as the final two tables were set. Michael Schulze also made a run at the top of the standings, and that began with his elimination of Christoffer Sonesson in 17th ($18,942). All the money went in on the flop when the board read K-J-5, and Sonesson's aces were outflopped by Schulze's pocket fives. Schulze's set held up to cripple Sonesson, who went out a few hands later.
Seppo Parkkinen became Sousa's next victim when his shoved the last of his chips in preflop. Sousa and Christian Öman both called, but Öman got out of the way when Sousa fired at the
flop. Sousa's pocket nines were ahead of Parkkinen's
, and the turn and river brought no help, sending Parkkinen to the rail in 16th place ($25,257). Sousa then took over the chip lead when he flopped a set of fours on a board of
against Willian Johnson. Johnson check-raised all in with
, and Sousa insta-called. The
on the turn gave Johnson hope, but the
on the river sent him to the rail in 15th ($25,257) and gave Sousa the chip lead.
Michael Schulze responded by claiming the chip lead himself after winning a big hand against Jari-Pekka Juhola. Juhola moved the last of his chips in with
, and Schulze tabled pocket kings. The flop came down
, and Juhola was drawing very thin. One of his outs came on the turn when the
landed, but the
on the river gave quads to Schulze instead, and sent Juhola home in 14th place ($34,724).
Sebastian Ruthenberg was next to fall when he ran his
into Mehdi Ouakhir's
. Nothing unexpected happened, and Ruthenberg was eliminated in 13th place ($34,724). Antonio Battisti fell next when he could not win a coin flip against Schulze. Schulze moved all in preflop with
, and Battisti went into the tank before finally calling with
. No help came for Battisti on the
board, and he picked up $44,188 for his 12th-place finish.
Jean Claude Perrot, who brought bewilderment to his opponents on Day 2 when he punched a table hard enough to injure himself, lost his final brawl with Sousa and went to the rail in 11th ($44,188). Perrot raised preflop from the button with pocket sevens, and Sousa re-raised enough to put Perrot all in with
. Perrot made the call and the flop put Sousa firmly in the lead as it came down
. The turn and river came down
and Perrot and his wounded hand were eliminated.
Claus Nielsen was the final-table bubble boy, busting in tenth place ($53,657) at the hands of Schulze. Juan Maceiras raised preflop, and Schulze called. Nielsen then moved all in over the top and Maceiras folded. Schulze called with
, and Nielsen tabled
. The flop killed Nielsen's flush outs when it came down
, and the
on the turn left him drawing dead, and the
river was irrelevant. Schulze ended the day second in chips to Sousa, as the two held over half the total chips in play. The final-table chip counts and seating assignments looked like this as Day 3 drew to a close:
Seat 1: Trond Erik Eidsvig - 220,000
Seat 2: Christian Öman - 110,000
Seat 3: Mehdi Ouakhir - 360,000
Seat 4: Niclas Svensson - 174,000
Seat 5: Daniel Woolson - 164,000
Seat 6: Juan Maceiras - 437,000
Seat 7: Michael Schulze - 1,162,000
Seat 8: Ricardo Sousa - 756,000
Seat 9: Mathias Viberg - 229,000