Poker Room Review: Isleta Casino and Resort, Albuquerque, NM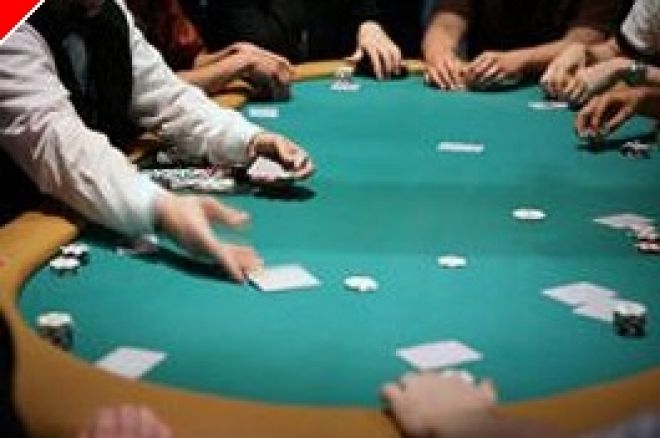 The Isleta poker room, located about ten minutes south of downtown Albuquerque, right off Interstate 25, is one of the oldest rooms in New Mexico. I first played there in 1998, well before the huge poker boom and the resulting expansion of rooms in the state. It was a small, stable, "locals" room then – and it remains so now.
There have been a few changes. First of all, the room is now non-smoking, as are all of the poker rooms in New Mexico (except Sky City – which isn't even in its own room). However, though players may not smoke in the room, they may smoke adjacent to it. Since there's no wall or other barrier between the rest of the very smoky casino and the poker room, smoke drifts in. I had the displeasure of sitting right next to the opening at the end of the room. Maybe this is an indication of my over-sensitivity – but it annoyed me.
The room spreads $2–6 spread-limit hold'em, $2/4 limit hold'em, and $1/2 no-limit. I played in the spread-limit and no-limit games for a few hours on a Saturday afternoon. I found them to be relatively sedate affairs – with a lot of calling, little raising, and a mix of mostly "calling station" locals and a couple of strong amateurs. Most of the serious players tend to hang out at the Sandia Casino on the other side of Albuquerque, where there are bigger games and more variety. But there were a couple of winning players in my game, and I was not among them!
The room has a $3 maximum, 10% rake, with a $1 bad beat jackpot. It was up to nearly $100,000 while I was there, requiring aces full of queens to be beaten with all hole cards playing in the hand. There are also two daily tournaments, at 2:00 and 7:00 PM. I always recommend that players call the room first to confirm, since tournament schedules change so frequently.
There is a four-raise maximum (as opposed to the three-raise max in most non-Las Vegas rooms these days). This came as an unpleasant surprise in the $2–6 hold'em game when I thought I was dramatically capping the raise on the flop when I had kings, only to have someone come over the top of me. The size of the pot seduced me into calling his bets all the way until the river. His set beat my kings up. Alas.
Sadly, there is no stud in the room. There used to be, back in the '90s. But though the room manager insists he'll spread stud if there's sufficient interest, there just don't seem to be enough stud players around to get up a game here. É Tu Isleta?
My experience in the room was disheartening. Without boring you with bad beats, let me just say that my aggressiveness with top pair pre-flop was insufficient to drive out hoards of callers — one of whom always caught up and won the hand I was in. And I wasn't in many. The net result was that after three hours I was down $200. Ouch!
I tried drowning myself in food – my typical solace after a tough session. I was fortunate in that the menu was fairly inexpensive. There was a pretty good taco salad for about $4. Sandwiches were in the $4-6 range. Drinks were about a buck. Nothing fancy. But then, I didn't merit anything fancy.
There's a great entertainment center in an adjacent building. They have huge TV screens, a large bowling alley and many pool tables. Though of course I wouldn't do this with my kids, I could see a poker-playing adult guiltlessly dumping his family next door. They'd be entertained for many hours.
The room is open 11:00 AM until 4:00 AM every day except weekends when it goes 24 hours.
Isleta Casino and Resort
11000 Broadway SE
Albuquerque, NM 87105
1-877-7-ISLETA