Poker Room Review: Sandia Resort and Casino, Albuquerque, NM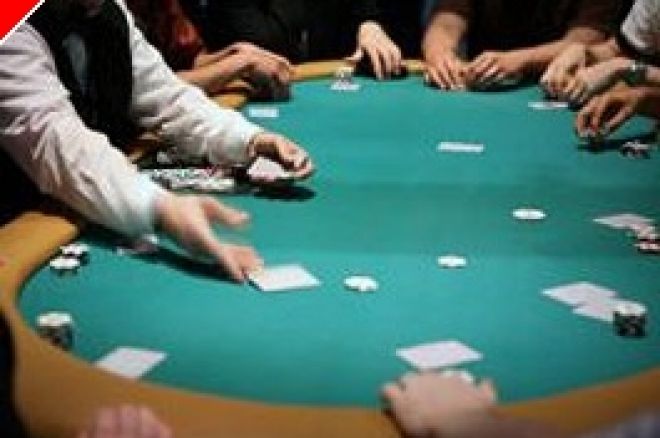 There are many poker rooms in the Albuquerque-Santa Fe area. Each has its charms and special qualities. All are worth visiting if you have the time to do so. That being said, there is only one room in the area for the serious mid-stakes or high-stakes player. That room is the Sandia Resort and Casino poker room.
I first visited Sandia when it was a smoky hell of a place, back in the old days in the older casino that was little more than a Quonset hut. I've been back a couple of times since they moved into their picturesque, full-service casino on the other side of Interstate 25. Though this isn't the equal of the biggest and best poker rooms in California, Nevada or Connecticut, it's surely as close as you will come to a major poker room in New Mexico.
Sandia is home to 15 modern comfortable poker tables - tables that are often full and loud and busy. There are well-cushioned chairs; there is excellent lighting, a well run board, new or relatively new chips and cards, and a bustling atmosphere that promotes action. Unlike other rooms in the area, you never have to worry about not finding a game at Sandia. If the room is open (and it is from 10 AM until 4 AM during the week and 24 hours on weekends) there will be at least a few games going.
The games include all of the low-stakes affairs that you'll find in the other rooms - the $1/2 no-limit game and the $2/4 and $3/6 limit hold'em. But this room offers more. While I was there on a Sunday afternoon they were spreading $4/8 with a half kill, $10/20, and $20/40 limit hold'em. They also had a couple of $2/5 blind no limit games and a $4/8 with a half-kill Omaha-8 game. They never have stud - though they added, as all rooms do, that they'd gladly spread it if they had the players. A pot-limit Omaha game goes off sometimes, I was told, as well as a $10/20 Omaha-8 game, but neither was going while I was there on three different occasions during the week.
I played a total of six or so hours of no limit in the $1/2-blind game, and about three hours of $4/8 Omaha-8. I played at all hours - at 9:00 AM one day, 4:00 PM another day, and at 2:00 AM yet another. I found the five tables I played at during those visits to be very similar. Typically there were three or four very poor players, a couple of retirees grinding out the game timidly, and then a couple or so players who seemed to know what they were doing. (The only game with a slightly different line up was a $4/8 w/ kill Omaha-8 game - where all of the players but one were pretty awful).
Here's an interesting hand of no-limit hold'em that I played. There was a brand new dealer (most seemed to be veterans). It was the second hand I played on my first visit - on a Sunday evening. I was sitting five to the left of the button and was dealt two Jacks. There were two folds after the big blind. I raised to $14; a guy did this on the previous hand and got one caller. I got three callers including the small blind. The flop was a king and two blanks. The small blind checked; I checked, the next player checked, but before the final player could act the dealer turned a nine. The last player objected, saying that he was going to bet. The other players said that he could bet if he wanted to. No one called the floor. No one seemed especially upset by any of this. The original objector whined and said it was okay - and let the fourth street card stand. (Nothing like "players get to decide what is done" rules). Everyone checked the turn to him. He bet $25. Everyone folded. He flashed us all a king and a smile.
Sandia has the same rake structure as the other casinos in the area - 10% with a $3 maximum. They also have a $1 drop for the bad beat jackpot which stood at $50,000 or so. You needed aces full of jacks beaten to qualify, with both hole cards playing. I got the sense that there were at least a handful of folks who were there for no other reason than to be at the table when the bad beat was hit.
They offer some player point promotions, awarding comps based on points earned at the table. But the points are so minuscule that it isn't worth considering, on the order of a few cents an hour.
Sandia is home to a few weekly and some large special tournaments. They have sit-and-goes every Monday and Wednesday and then regular no-limit hold'em, pineapple, and Omaha tournaments on Tuesday and Sunday. When I was there they had a larger tournament than their weekly events – a $300 "Play with the Big Dogs" no-limit hold'em tournament. There were 134 players with a $25,000+ first-place prize. None of the other rooms have action like that.
A few other things to consider about this nice room: The high ceiling and lack of cigarette smoke give the place an airy feel. There are free drinks. And though the food surely isn't free, there is a cheap snack bar near the poker room with hot dogs, nachos, soup and sandwiches for only a few bucks each.
They don't allow reading at the table (which always strikes me as an insult to we poker writers) but you can listen to a headset.
All in all this is a very good room, clearly the best place to play serious poker in the area. I recommend it highly.
Sandia Resort & Casino
30 Rainbow Road NE
Albuquerque, NM 87113
505-796-7500
800-526-9366