US Congressman DeFazio Calls for Release of WTO GATS Settlement Terms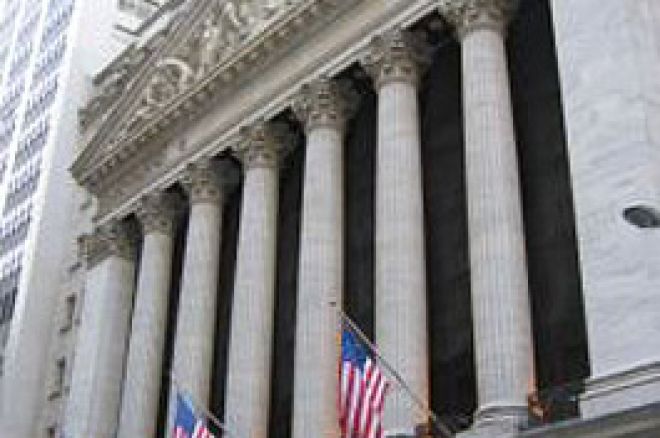 U.S. Congressman Peter DeFazio (D-OR) has written a letter to other members of Congress urging them to join him in demanding that the US Trade Representative office make public the terms of the agreements it reached with other countries in its recent World Trade Organization settlements regarding Internet gambling. The letter from DeFazio, dated March 6, 2008, follows the discovery by Michigan Messenger contributing writer Ed Brayton that the USTR would not release specifics of the settlements. Brayton's Freedom of Information Act requests were denied by the USTR under the dubious claim of "national security". In taking up the effort to have terms of the WTO settlements released, Congressman DeFazio's reply to Brayton and Michigan Messenger included this:
USTR has released a vague list of compensatory adjustments that include "U.S. commitments to maintain liberalized markets for warehousing services (excluding services supplied at ports and airports), private technical testing services, private research and development services, and postal services relating to outbound international letters." We do not believe that any of these compensatory adjustments could trigger a national security classification and we do not imagine a scenario in which these agreements could have national security implications.
Several international trade experts noted months ago that the agreements as negotiated by the USTR may not be valid, and that such settlements and changes made to the US's WTO GATS (General Agreement on Tariffs and Services) schedule can only be authorized by an act of Congress. One possible outcome of the DeFazio inquiry is that the US settlements already reached with the European Union, Canada, Japan, and most recently Costa Rica could be declared null and void. Since Congress does not know exactly what concessions were made in the agreement, other business categories do not know the extent to which their own business interests have been sacrificed.
Several organizations with an open and pro-regulatory stance toward Internet gambling hailed DeFazio's letter and the call for transparency on the part of the USTR. One of these, the Safe and Secure Internet Gambling Initiative, which strongly supports Congressman Barney Frank's proposed Internet Gambling Regulation and Enforcement Act (IGREA), highlighted the situation as a way of noting Frank's bill as perhaps the most viable legislative solution currently on the table. Said SSIGI spokesman Jeffrey Sandman, "Congress should have been consulted before the US agreed to these trade concessions. We hope that Mr. DeFazio's colleagues will join him in demanding more transparency, communication, and consultation from the Administration on Internet gambling. A non-discriminatory market for Internet gambling in the United States will restore integrity to the international trading system."
However, one should note that DeFazio's letter and call for the USTR to drop its "national security" claim was not made on behalf of Internet gambling regulatory interests; rather, it was pitched to fellow Congressmen as a case of the WTO infringing upon the United States' inherent sovereign rights. The complete text of the letter as it was sent:
Congress should know why the WTO ruled against US internet gambling laws and why the USTR response is classified as "national security"
March 6, 2008
Dear Colleague:
The World Trade Organization (WTO) recently ruled that U.S. laws restricting internet gambling violate the General Agreement on Trade in Services (GATS) Treaty. This is another example of the WTO overruling U.S. sovereignty. The WTO has pushed aside American morals and values in favor of free trade. The immediate impact is a $21 million payment of taxpayer money to Caribbean nation of Antigua, but the long-term effects are more severe.
The U.S. Trade Representative (USTR) response is to remove gambling from the GATS Treaty by offering compensatory adjustment. This process, known as Article XXI, requires the U.S to subject other business sectors to the GATS Treaty to compensate other nations for the removal of gambling. To protect U.S. laws that restrict internet gambling, the U.S. must sacrifice other businesses.
The U.S. has secured an Article XXI agreement with Canada, the European Union, and Japan, but has only released vague descriptions of the compensatory adjustment. To learn which businesses the USTR is sacrificing, a Freedom of Information request was filed and subsequently denied for "national security" reasons. There is a concern that the USTR may have been ambitious in its use of a "national security" classification to avoid any publicity of which new business sectors are to be subjected to the GATS Treaty.
Please sign on to the following letter to the USTR requesting a copy of the U.S. Article XXI agreement and a detailed description of the compensatory adjustments. Please contact me or my staff [contact details redacted] to sign the letter.
Sincerely,
Peter A DeFazio
Member of Congress