Venetian Adds April Series to 2008 Deep Stack Extravaganza Offerings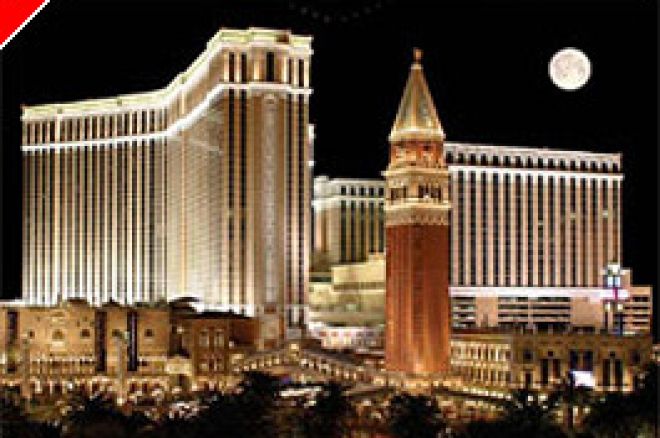 In a story of "increased by popular demand," the Venetian has added another Deep Stack Extravaganza series to its poker offerings. The most recent addition to the Venetian's DSE lineup will run 22 consecutive days, from April 5th through April 26th, with $300+30 events on tap each day.
The $300+30 extended-play tourneys have found a popular niche in the Vegas poker market and have often been sold out during previous Deep Stack Extravaganza events. Each day's event begins at 4 pm and starts with 4,500 in chips and 40-minute levels, with an additional 1,500 in chips available for a $10 dealer gratuity.
The Venetian had already established its Deep Stack Extravaganza I, II and III series for 2008, with the 2008 DSE I running throughout much of February. The new April Series will now become 2008 DSE II.
The original 2008 Deep Stack Extravaganza II, meanwhile, has been renamed as 2008 DSE III and has been expanded to run from May 29th through July 16th, 2008, virtually paralleling the run of the World Series of Poker at the Rio, and, per its original schedule, includes a more varied level of buy-in amounts, up to $5,000 for the summer run's final event. The original 2008 DSE III will now become 2008 DSE IV and remains on tap for November of 2008.