WPTE Posts Loss: Turnaround Expected in 2009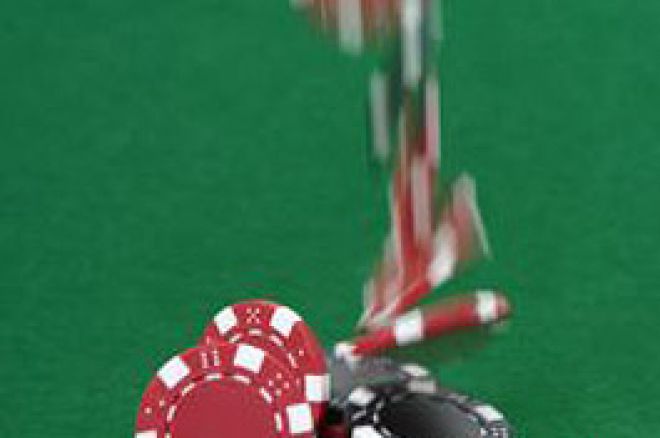 World Poker Tour Enterprises released its 2007 earnings report, posting a loss of $1.8 million for the most recent quarter and a loss of $9.63 million for the year. Revenues for the quarter and year were both lower than they were for the same periods last year, primarily due to the delivery of fewer WPT episodes, the absence of the Professional Poker Tour in 2007, and the lower per-episode fee associated with the WPT's transition to the Game Show Network. The lagging performance of the production side of the enterprise was anticipated as WPT has been moving toward online gaming and a number of other ventures for future growth. "2007 was a transitional year for WPT Enterprises," said Steve Lipscomb, the Company's Chief Executive Officer. "We have been focused on shifting our business from a traditional media and entertainment company to a multimedia entertainment and gaming company."
One of WPT's expected growth engines is its re-launched online gaming site, which has yet to achieve the revenues achieved with its old platform from a year ago. Online gaming revenues for the quarter were $220,000 compared with the $506,000 for the same period last year, and $1.15 million for the year compared to $3.15 million in 2006. WPT is looking for "modest growth" of its online gaming business in the first quarter of 2008. WPT projected revenues from online gaming to climb to $20,000-$25,000 per day by the end of 2008 and expect to reach profitability at some point in 2009. Marketing and advertising for WPT's online site will primarily capitalize on a number of regional events and programming as well as targeted affiliate programs.
Along with its online gaming site, Lipscomb cited WPTE's other "growth drivers," including their ten-year deal with China Leisure and Sports to promote the national card game of Traktor in China and CLUBWPT, a new subscription-based online poker club for US players. These new ventures drove higher selling, general and administrative expenses in 2007, a trend that WPT said will continue in 2008. Unfortunately, revenues from these growth drivers are unlikely to offset those expenses in the coming year. Revenues from the China deal aren't expected to kick in until fourth quarter of 2008. China is anticipated to be a breakeven venture in 2009 and profitable in 2010. There are currently 1000 subscribers at CLUBWPT and WPT is targeting between 16,000 and 20,000 subscribers by the end of this year. WPT expects the initiative to become profitable in 2009.
With declining margins in its production business and profitability in its new ventures scheduled for 2009, 2008 will still, in effect, represent another year of transition for WPT. But WPT easily has the cash to see this year through. WPT is still, and has always been, a cash-rich and debt-free enterprise, currently carrying $31 million classified as current assets. WPT did disclose that the company is holding $12.4 million in Auction Rate Securities (ARS) which are collateralized by student loans. While these assets had been considered liquid investments, the current credit problems in the US have resulted in a number of failed ARS auction attempts by WPT and may impact the company's ability to sell these investments in the near future. WPT does not feel this will negatively impact their operations in the next twelve months. And although WPT is satisfied that the quality and value of these assets is unchanged, they will continue to monitor the credit market to assess whether impairment charges are required.
Mr. Lipscomb added, "With our positive momentum and world-class brand, we are enthusiastic about the prospects for 2008 and beyond."