WSOP-C Caesars Palace Las Vegas, Harrah's New Orleans Schedules Announced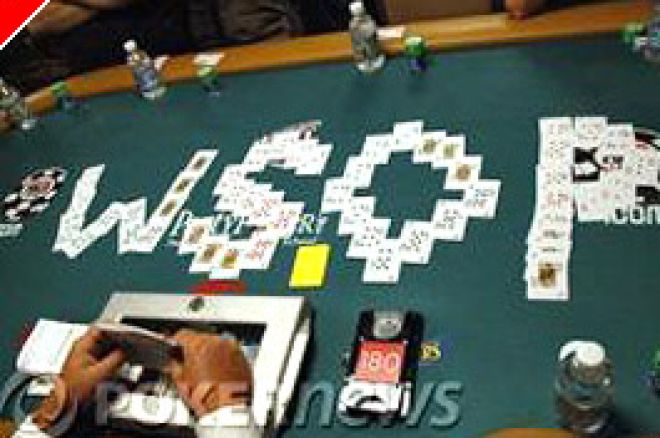 The World Series of Poker has released the full schedules for its Circuit series stops at Caesars Palace Las Vegas and Harrah's New Orleans. The two series are part of the WSOP's ongoing tour to Harrah's properties across the country, with $5,000 buy-in main events at each stop, a slew of earlier, and in many cases, very affordable preliminaries, and plenty of satellites as well.
The WSOP-C series at Caesars Palace Las Vegas runs from April 20th to May 1st, 2008, with the stop's main event running from April 29-May 1. At Harrah's New Orleans, the Circuit series, also dubbed the "Bayou Poker Classic," runs from May 9-21, 2008. The championship event in New Orleans runs from the 19th through the 21st.
Along with the soon-approaching WSOP-C event at Caesars Indiana, these are the last Circuit stops of the season before 2008 World Series of Poker festivities begin near the end of May. PokerNews.com will be on hand at each Circuit stop's Main Event with "Live Reporting" coverage.
WSOP-C Caesars Palace Las Vegas:
Sun, Apr 20th 12:00 PM
Event 1 - No-Limit Hold'em $550
Mon, Apr 21st 12:00 PM
Event 2 - No-Limit Hold'em $1,060
Mon, Apr 21st 3:00 PM
Event 3 - Limit Hold'em $550
Tue, Apr 22nd 12:00 PM
Event 4 - No-Limit Hold'em $550
Wed, Apr 23rd 12:00 PM
Event 5 - No-Limit Hold'em $1,570
Wed, Apr 23rd
Event 6 - Omaha 8 or Better $550
Thu, Apr 24th 12:00 PM
Event 7 - No-Limit Hold'em $550
Fri, Apr 25th 12:00 PM
Event 8 - No-Limit Hold'em $1,060
Sat, Apr 26th 12:00 PM
Event 9 - No-Limit Hold'em $2,080
Sat, Apr 26th 3:00 PM
Event 10 - Pot-Limit Omaha $550
Sun, Apr 27th 12:00 PM
Event 11 - No-Limit Hold'em $550
Mon, Apr 28th 11:00 AM
Event 11 - Ladies Event - No-Limit Hold'em Structure Sheet $340
Mon, Apr 28th
Satellite Day
Tue, Apr 29th 12:00 PM (3-day event)
Main Event - No-Limit Hold'em $5,150
WSOP-C Harrah's New Orleans:
Fri, May 9th 12:00 PM (2-day event)
Event #1 - No Limit Hold'em $500
Sat, May 10th 12:00 PM (2-day event)
Event #2 - No Limit Hold'em $500
Sun, May 11th 12:00 PM (2-day event)
Event #3 - No Limit Hold'em $500
Mon, May 12th 12:00 PM (2-day event)
Event #4 - No Limit Hold'em $500
Mon, May 12th 3:00 PM
Event #5 - Pot Limit Omaha-Re-buys $500
Tue, May 13th 12:00 PM (2-day event)
Event #6 - No Limit Hold'em $300
Tue, May 13th 3:00 PM
Event #7 - 7 Card Stud $300
Wed, May 14th 12:00 PM (2-day event)
Event #8 - No Limit Hold'em $500
Wed, May 14th 3:00 PM
Event #9 - Limit Hold'em $500
Thu, May 15th 12:00 PM
Event #10 - No Limit Hold'em $1,000
Thu, May 15th 3:00 PM (2-day event)
Event #11 - No Limit Hold'em $500
Fri, May 16th 12:00 PM (2-day event)
Event #12 - No Limit Hold'em $500
Sat, May 17th 12:00 PM (2-day event)
Event #13 - No Limit Hold'em $1,000
Sun, May 18th 12:00 PM
Event #14 - Ladies No Limit Hold'em $200
Mon, May 19th 12:00 PM (3-day event)
Event #15 - Circuit Championship $5,150