WSOP-C Caesar's Atlantic City: Hicks, Khan and Phan on Top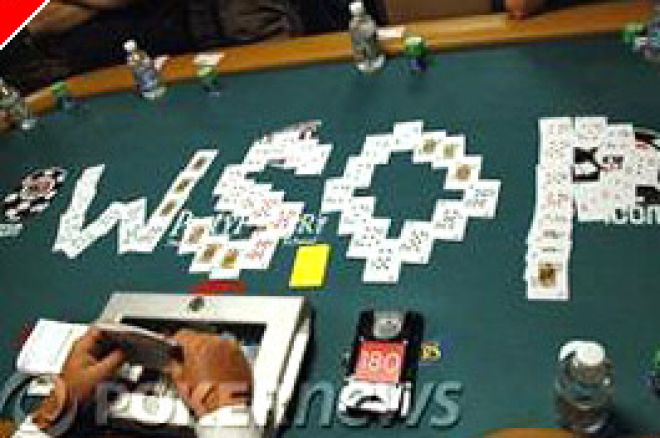 For the fourth consecutive year, players headed to down to the Boardwalk for Caesars Atlantic City WSOP Circuit event. The main event drew a starting field of 277, creating a total prize pool of $1,357,300 and a first-place prize of $431,136.
This event had the highest draw of any circuit event in the 2007-2008 season and judging from the Day One leader board, drew one of the highest caliber fields. At the completion of Day One, three players had amassed more than 200,000 chips, with Dan Hicks topping the remaining field of 73 players. Hicks has cashed in three WSOP events, including a final-table finish in the 2006 NLHE Short Handed event. Close on Hick's heels is another WSOP final tablist; 2007 WSOP Championship sixth-place finisher Hevad "RaiNKhan" Khan. Young Phan, also no stranger to WSOP final tables, is currently in third place.
There are a number of notables left in the field including Nicholas Binger, Ylon Schwartz, Bernard Lee, Louie Esposito, Tony Campos, Thayer "THAY3R" Rasmussen, David "Dr Fox" Fox, and poker author/agent Sheree Bykofsky. Tiffany Williamson, 2005 WSOP Championship 15th place finisher, will also return for Day Two. But of course we lost a lot of known players as Day One took its toll. Cliff "JohnnyBax" Josephy took an early hit when his flopped straight succumbed to a flopped two pair that found its four-outer for the boat. Josephy was ultimately eliminated when his pocket tens couldn't hold up against a K-Q. Both Dan and Beth Shak departed on Day One, as did Cyndy Violette, Mike "Little Man" Sica, and Eric "E-Fro" Froehlich.
Doug "Rico" Carli suffered a notable elimination when his pocket sevens hit an A-7-8 flop. He was initially delighted when all the money went in on the flop, discovering his opponent had A-K. But the turn brought an eight and the river delivered a killer ace to end Carli's day. A ten-minute penalty was levied in a heads-up hand involving Hevad Khan; ironically it was not Khan who received the penalty. Both players had checked the 6-4-2 flop. On a jack turn, Khan's opponent bet out and Khan reraised all in. In a string of expletive deleteds that only set-over-set can inspire, Khan's opponent showed his pocket sixes to Khan's pocket jacks.
Follow Day Two's exciting action starting at noon ET at PokerNews.com.