PokerStars.com EPT San Remo, Day 3: Minieri to Head Final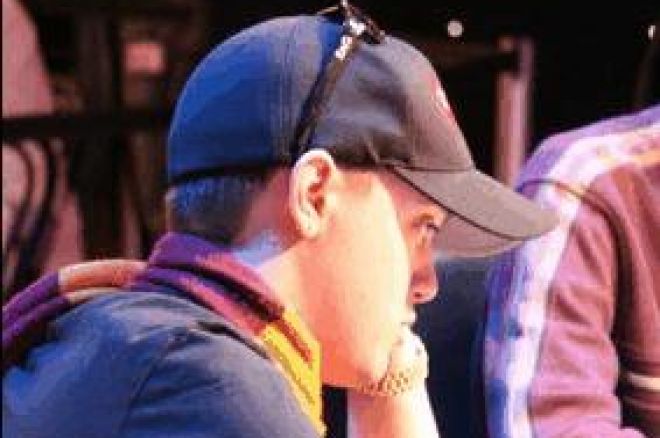 31 players returned to Casino San Remo for Day 3 of the PokerStars.com European Poker Tour San Remo championship, including WSOP bracelet holder Todd Brunson, Italian superstar Dario Minieri, and chip leader Jason Mercier, an American internet qualifier who won his seat into the EPT San Remo on PokerStars. All 31 players were vying for a seat at the televised final table, and their shot at the first-place prize money, €869,000.
Todd Brunson was an early elimination when Gregory Genovese sent him to the rail courtesy of a two-outer. Brunson got all his chips in ahead with
on a board of
, but Genovese's
caught up when the
fell on the river to send Brunson to the rail. Dag Palovic killed two birds with one stone early in the day when he took out Markus Golser and Andreas Larsson in one big hand. Larsson open-shoved with
, Golser re-raised all in behind him with
, and Palovic called them both with
. The
in the window moved Palovic squarely into the lead, and when the board ran out
, Golser and Larsson were eliminated.
Once play condensed to two tables, the pace of eliminations picked up as players jockeyed for a spot at the final table. Peter Roche got all his chips in with a big draw holding
on a board of
, but Eric Koskas'
held up to send him home in 18th. American internet phenom Mike Sowers busted in 17th when his A-10 couldn't hold up against Jan Heitmann's
. Heitmann turned a flush, and Sowers went to the rail. Heitmann's luck didn't hold for long, as Dag Palovic busted him in 16th place with
to Heitmann's
on a board of
.
Koskas claimed another victim when he flopped bottom pair on a board of
and called Bart Wetseuikin's all-in move with
. Wetsuijin tabled
, and went to the rail in 15th place when the turn and river came down
. Next, Henrik Brockmann moved all in from under the gun with
, and was called by Mark Flowers with
. The board came down
, and Brockmann picked up $34,563 for his 14th-place finish. Soon after, Felipe Ramos busted in 13th place just before the dinner break. Ramos ran his pocket sixes right into the teeth of Antony Lellouche's pocket sevens. No help arrived, and Ramos was eliminated.
12 players returned from dinner, and Jonas Klausen wasted no time getting his chips in the middle, shoving all in with pocket sixes. Isaac Baron made the call with
, and picked up a flush on the turn, sending Klausen to the rail in 12th place. Baron didn't last much longer, finding himself crippled after losing a huge pot to Dag Palovic. Baron picked up A-9 a few hands later and shoved, only to face the waiting A-Q of Dario Minieri. Baron got no help from the board, and went out in 11th place.
Mark Flowers went from huge stack to spectator in the course of two hands, one at the mercy of Dario Minieri and the next at the hands of Dag Palovic. In the first, Minieri doubled through Flowers in the largest pot of the tournament so far. On the next hand, Flowers moved all in from under the gun with
, only to run into Palovic's
. The
on the flop further damaged Flowers, and by the end of the hand the board read
, and Flowers was eliminated in tenth place ($71,441).
Johannes Strassmann was the final-table bubble boy when he got all his chips in the middle in a three-way pot with Gregory Genovese and Marcus Bower. Strassmann raised preflop, and Bower re-raised enough to put him all in. Genovese called all in, as did Strassmann, tabling
. Genovese revealed
, and Bower held
. The flop of
put Genovese in the lead, and the turn and river changed nothing, running out
. Strassmann picked up $71,441 for his ninth-place finish, and the final table was set.
Dario Minieri ended Day 3 as the chip leader, with Jason Mercier close on his heels. The chip counts looked like this as players prepared for the Saturday finale:
Dario Minieri 1,832,000
Jason Mercier 1,591,000
Anthony Lellouche 1,192,000
Gregory Genovese 694,000
Dag Palovic 585,000
Eric Koskas 449,000
William Thorson 418,000
Marcus Bower 278,000