Leeann Tweeden Named as 'Poker After Dark' Season Four Host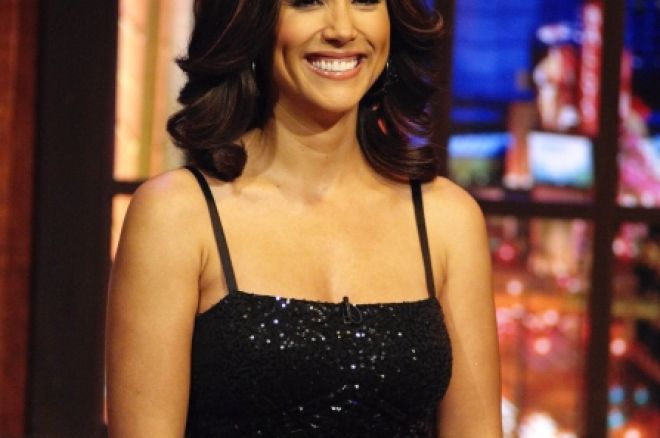 Leeann Tweeden, a popular model and show hostess with previous poker credits on her resume, has been named as the host for the fourth season of the NBC late-night hit "Poker After Dark", replacing Marianela Pereyra in the role. Tweeden, who's been familiar to television audiences since 2002, first gained recognition as an aspiring model on the Ed McMahon-hosted "Star Search" program.
Tweeden has spent several years appearing on Fox Sports programs, joining the cast of "The Best Damn Sports Show Period in 2002." Tweeden garnered extensive sports experience during her stay with the show. Following that stint and successful appearances on several other popular programs, she made her televised poker debut as the exit interviewer on the 2006 Fox Sports program, "Mansion PokerDome Challenge," where over 100 players competed for a $1 million first prize.
Tweeden joined NBC roster in time to be the host of the 2008 NBC National Heads-Up Poker Championship, which was filmed in Las Vegas February 29-March 3, 2008. Episodes of that event, which was won by Chris "Jesus" Ferguson, will begin airing on NBC this Sunday. Tweeden has both a Sports Emmy and a Telly award to her credit, and the new gig solidifies her status as one of NBC's favorite poker hosts.
Photo courtesy of Stephanie Moore