Poker Network Player Wins T6 Poker €250K Guaranteed Event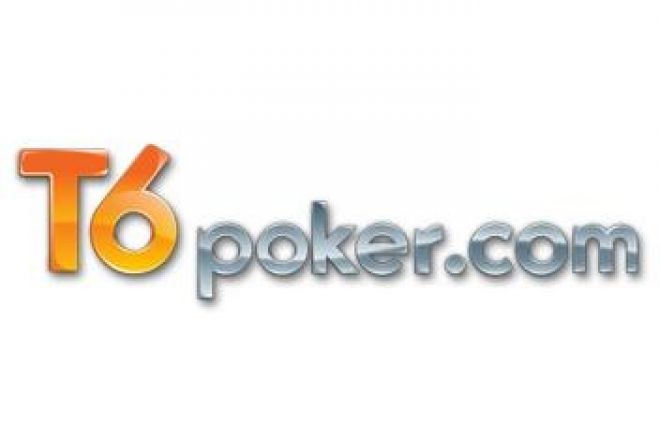 When the alarm clock rang at 6:55am on Monday March 24th, Jarrad Dale awoke from his peaceful slumber, unaware that the emerging day would change his life completely.
Jarrad was born and raised in Canberra, working in real estate for five years before moving to Sydney in 2004. He was then introduced to the world of poker and hasn't looked back since.
After injuring a disc in his back, Jarrad believed he could turn to poker full-time, and has since early 2007, playing successfully online and in local tournaments. A regular on the Poker Network forums under the handle of "thamask", Jarrad entered one of Poker Network's recent promotional competitions where he was awarded entry into the T6 Poker Big Deal €250k Guaranteed Event.
Battling the joys of early morning fatigue, "thaboss" managed to stay awake and alert to progress through a field of over 1,400 players to capture a historic win, much to the delight of Poker Network fans on the rail.
Being the first Poker Network player to win the T6 Poker Big Deal €250k Guaranteed Event has its perks, as Jarrad soon found out. Besides winning in excess of €47,000 for himself and his backers, Jarrad was then offered a professional contract to represent T6 Poker in land-based tournaments around the world during 2008! Jarrad's first appearance under the T6 banner will be at the Melbourne Championships at Crown Casino during May. Next he'll head to the bright lights of Las Vegas for a crack at the World Series of Poker Main Event. Being a T6 Poker professional and having the chance to play at the WSOP is a dream come true for Jarrad as he looks to replicate his online success with a major land-based tournament victory for T6 Poker.
Jarrad capped off an incredible month by also being awarded the Poker Network Young Gun of the Month award for March.
Thrilled with his achievements, Jarrad attributes his success to his love of gambling from a young age, combined with fearless focus, aggression and skill at the table. His unwavering desire to his chosen profession will ensure his success for years to come.
Keep an eye out for Jarrad Dale in the future as he represents Poker Network and T6 Poker on the Australian and international poker circuit in 2008.
Of course, if you decide to participate in the fantastic value offered in the T6 Poker Big Deal €250k Guaranteed Event this week, watch out if you're seated next to "thaboss" because you can be sure there won't be any easy chips up for grabs when Jarrad is awake!