PokerNews Cup Austria, Day 1b Highlights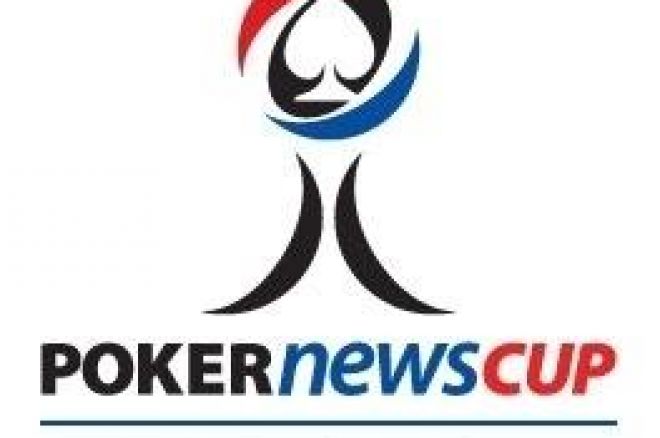 With more than double the entrants of Day 1a, the second day of the PokerNews Cup Austria held more star power, more pros from around the world, and more internet qualifiers from Titan Poker, T6 Poker, PokerStars, Full Tilt Poker, CD Poker and Duplicate Poker. T6 Poker had the largest contingent of qualifiers in the field, including Anthony Chatelain, Henrik Gwinner, Woody Deck and Mel Judah. 135 players joined the field on Day 1b, for a total field of 201 players and an announced prize pool of €120,600.
T6 Poker founder Torben Hubertz was one of the early casualties of Day 1b when he ran big hands into monsters on two big hands in one orbit. After picking up some chips early, Hubertz ran pocket tens into aces in one hand, then ran jacks into queens in another to send him to the cash games early in the afternoon. He was soon joined by T6 teammates Woody Deck and Mel Judah as they both fell to the rail on Day 1b. Judah suffered a particularly rough exit, getting all his chips in preflop in a coin flip with
against fellow T6 Poker pro Henrik Gwinner's pocket queens. Judah hit top pair on the
flop, but the
river gave Gwinner the two-outer and sent Judah to the rail.
Gwinner finished the day in the chip lead after a day of aggressive play and big hands. In addition to busting Judah, Gwinner found himself in several big hands throughout the day with Henric Bjornstrom. In the first, Bjornstrom moved all in over the top of Gwinner with
on a board of
. Gwinner went into the tank before finally calling with Kd-Qc. The 4d on the river was no help to Bjornstrom, and Gwinner doubled up. The two continued their jousting throughout the day, with both men finishing Day 1b among the top ten chip stacks.
Also surviving Day 1b were PokerNews' own Rikard Aberg and Team T6 Poker's Anders Henriksson and Anthony Chatelain. 90 players of the 135 that began Day 1b still had chips as the last level of the day drew to a close, with Gwinner the chip leader.