PokerStars Launches PokerStars.tv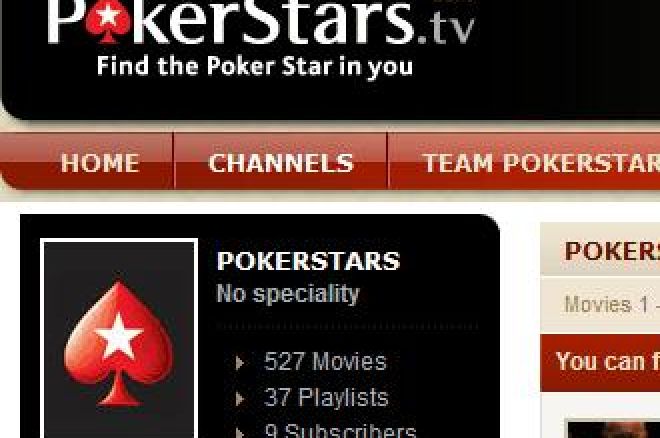 PokerStars has launched a new video site dedicated to "offering live webcasts of major events and a unique collection of high quality poker footage." The site, currently in the beta-testing phase, is located at pokerstars.tv and includes, among other things, a heavy dose of current Stars-sponsored events and the latest happenings from the growing Team PokerStars player lineup.
The site includes a video tutorial narrated by Daniel Negreanu, which gives an overview of what the site contains and how site members can use and access the material. For instance, under the "Channels" tab at the top of the site, users will find sub-groups for major events such as the European Poker Tour, channels dedicated to each Team PokerStars pro, under which are found live-play videos, instructional comment, interviews, and behind-the-scenes peeks at each player. These are joined by several other categories, such as "Online Action," "Sweat the Hand," and "Fun Stuff."
The site, which in some respects can be thought of as a Stars-themed version of an online video library such as YouTube, already contained over 500 videos when the beta-test version was announced. At present, the videos are available only in English, though Stars has announced its intentions to launch video libraries in other languages as well. The site also includes a searchable database of filters, so videos sorted by player, event, type of hand, or many other topics can be located with ease. PokerStars.tv also allows registered users to e-mail video links to other players, or to embed the code for a given video on other websites. Registered users can also personalize their favorites by creating their own video "channel" and selecting their preferences.
Alternate feeds of live coverage such as the European Poker Tour Monte Carlo Grand Final are available here as well, with the beta site currently offering live feeds in six languages – English, German, Dutch, French, Italian and Spanish.