Poker Room Review: The River, Milford, NH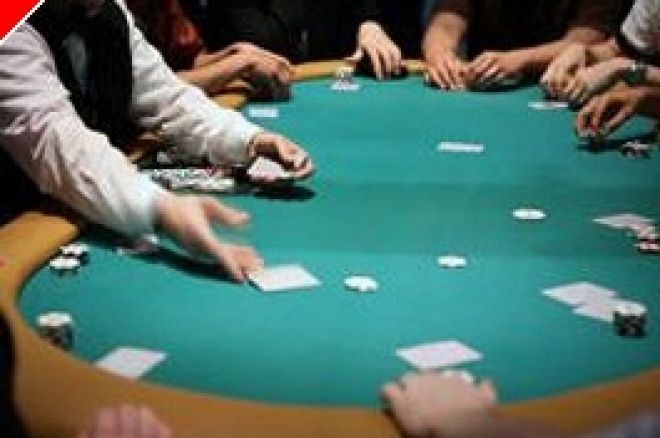 The River is a new, beautifully appointed and bright mid-sized poker room in Milford, New Hampshire. They have 25 tables with new, crisp, clean felt, with spanking new chips and cards. The room is ringed with TVs, floored with fresh carpeting, and filled with comfortable chairs and couches. They have only had poker – and one table of three-card poker – to date. But that will change by the end of April when they are planning to spread Let It Ride and blackjack.
There is a snack bar in the room with better than standard snack-bar fare, including chicken wraps, pulled pork roll-ups, truly delicious chicken tortellini soup, and a hot dog with chili. The prices are reasonable – generally between $3 and $7.
Jim Rafferty operates this room and the Big Bear Lodge (a poker room in nearby Brookline, NH that is in "hibernation" until the summer). I spoke to him on April 9th and he announced his plans for a grand opening on the weekend of April 24th through 27th.
The room is limited by state law to running "charity" events where a portion of all games must go to a designated charity. Because of this, cash games are limited to $2-maximum games. And their hours are limited by the availability of interested charity – now only Thursday through Sunday, though they're hoping to add Wednesdays in June. But even with the required charitable deductions, the games are not raked more heavily than most casinos these days. The cash games are raked at 10% with a $4 maximum. The tournaments have paybacks from 75% to 82%.
The two biggest tournaments are the Thursday and Sunday freerolls. They go off at 6:00 PM on Thursday and 3:00 PM on Sunday. This past week the Sunday freeroll attracted 180 people, paying 11 places with a first prize of nearly $1,000. The prize pool is funded by the rebuys, available during the first hour of play.
The April 24-27 grand opening starts with the press party, open to the public from 5:00-6:00 PM on Thursday April 24th, with free food for all who attend. The kickoff tournament will be the 6:00 PM Thursday freeroll, followed by a 9:00 PM $40 no-rebuy tournament.
On Friday, April 25th, there will be a 4:00 PM $40 tournament with one rebuy/add-on. This will lead into the 6:00 PM grand opening balloon buster bounty $60 buy-in where a balloon is burst for each player knocked out, with the player who knocked him out getting the chip in the balloon – from $5 to $100. At 10:00 PM Friday night there's a $40 blackjack tourney
On Saturday, April 26th, at 2:00 PM, the room will host their weekly Poker University where people are taught no-limit hold'em. This leads into the 3:00 PM $10 buy-in tournament with $10 rebuys. At 7:00 PM there's the grand opening's Main Event. It's a $150 buy-in, no-rebuy tournament.
On Sunday, April 27th, they're spreading their $1/2 limit Omaha cash game. At 3:00 PM there's a freeroll with $20 rebuys and $50 add-on. At 7:30 PM there's the grand opening's final bounty event, a $50 buy-in, no-rebuy tournament where players win $10 for every player they knock out. Finally, at 11:00 PM Sunday night, there's a tournament of champion… of sorts. All tournament winners during the weekend are invited to a one-card poker showdown – with the highest card winning $200. You must be present to win.
There will be food specials all weekend. And, as an added incentive to players, the first 20 players registered for each tournament will get what is described by the owner as a "spectacularly beautiful, original, souvenier T-shirt." How can you beat this?
I played in the room for a few hours. The dealers were relatively new, but learning and not bad, considering. The players were, for the most part, inexperienced, making the games quite juicy and lucrative. I didn't get to play in a tournament. But I finished ahead in the single-table "chopped tournament". It is, in essence, a cash no-limit game that is structured as a tournament to cleverly get around state law that prohibits such cash games. Players buy-in for $60, get $50 worth of chips, play no-limit for an hour, and then chop the prize pool by the exact chips that they have remaining in their stack. It's about as close as you can come to real cash no-limit action, while still abiding technically by state law that prohibits no-limit cash games.
I highly recommend this room for those who are either fans of relatively small buy-in tournaments or who are interested in playing against unskilled poker players. I will be back, probably for some of the grand opening festivities on the weekend of April 25th.
The River Cardroom
185 Elm St
Milford, NH 03055
(603) 502-0214