Women's Poker Spotlight: Vanessa Selbst at the Bellagio Five Star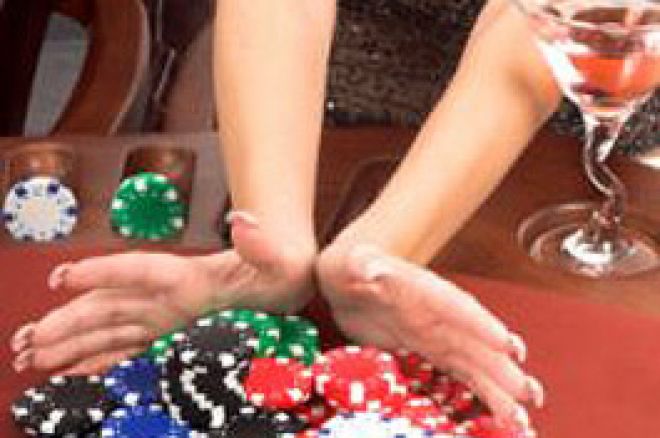 I first met Vanessa Selbst a few years ago at a ladies tournament in California. She was sitting across the table from me, and at first glance you could see she was all about the "business" of poker. While her intense concentration on her game is evident, her recent successes are a testimony to her aggressive game.
Vanessa hails from Brooklyn New York, and at the tender age of just 23 has been playing poker semi-professionally for the last year. That most likely will change after this year's WSOP as she was recently accepted at Yale Law School. Thus far, Vanessa's poker career earnings are $289,941. Outstanding finishes include:
2006 WSOP $2,000 NL: 7th — $101,285
2006 WSOP $2,000 NL Shootout: 77th — $4,805
2007 WSOP $1,000 NL Ladies: 8th — $20,480
2007 WSOP $5,000 NL HeadsUp: 3rd — $128,968
2008 WPT LAPC Ladies NL: 1st — $26,500
2008 WPT LAPC $1,500 NL: 15th — $3,365
2008 WPT LAPC $300 NL: 27th — $4,538
I spoke to Vanessa about the discrimination theory that is now surrounding ladies poker events. She had this to say: "I see both side of this controversy; yes, they are in a way discriminatory but I believe in affirmative action, and these events are helping poker in a more positive way than negative. There are many ladies that do not feel comfortable playing in mixed events, so ladies events bring more players to the game."
<center>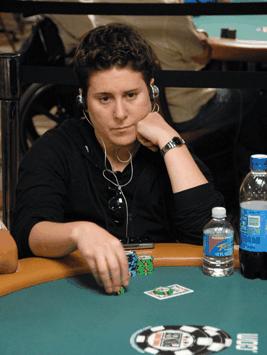 </center>
Vanessa will be playing the televised final table of the WPT Bellagio Five Star Ladies event on Friday, April 25th. I asked her how she feels going into the famed lighted WPT set. Vanessa answered, "I'm really very excited. I had a chance to be on a televised final table last year and it was cancelled, so that was a huge disappointment. I'm going into this final with a pretty big chip lead so it should be a lot of fun! I've been playing some really good solid poker for the last three months, so my confidence is high."
In the main event, to nobody's surprise, Vanessa has a very nice stack of over $100,000 in chips going into Day Two. It wouldn't be unlikely to see this aspiring young talented poker prodigy in the money of the main event and, hopefully, the final table. I asked Vanessa about day one of the main event. Vanessa said, "I played with several aggressive players of which some I recognized, so I tried to limit the number of bluffs I made, but with the 9-2 offsuit and terrible cards that I kept getting I had no choice but to try to pull off a few bluffs. This is a deep-stack tournament so there's plenty of time to wait around and that's pretty much what I did until my cards began to improve. I'm really content to tighten up and wait for my game to come around."
The televised final table of the ladies event is open to spectators at no charge. I for one, will be in the stands cheering on my new favorite player, Vanessa Selbst. Good luck!