39th Annual WSOP Nears Start; Main Event Broadcast Details Set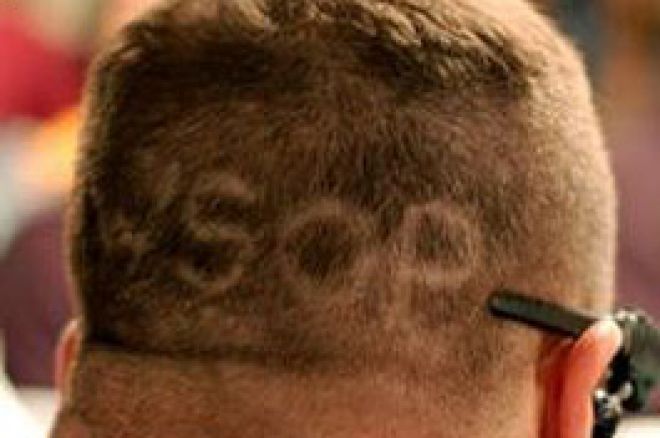 As the 39th annual World Series of Poker Presented by Milwaukee's Best Light nears its debut on Friday, Harrah's Entertainment has released a few more details about the upcoming gathering of the best of the poker world. Chief among those are ESPN's broadcast plans concerning the much-discussed final table of the Main Event, which will adjourn for 117 days before reconvening at the Rio on November 9th.
Two sessions of play will determine the winner after the "November Nine" return to Las Vegas, with the November 19th heads-up session – expected to extend into the early-morning hours of November 11th – determining this year's champion. ESPN's same-day broadcast that evening has now been confirmed to begin at 9:00 PM ET.
Harrah's has also issued another reminder to prospective players to read through the revised rules of conduct for this year's WSOP, which can be found online at worldseriesofpoker.com. Harrah's has also assembled a list of records set during 2007, and another bullet-point overview of the changes players can expect at this year's series.
Among the WSOP records set in 2007:
● Most combined total entrants, all events: 54,288
● Largest overall WSOP prize pool: $159,796,918
● Largest Ladies World Championship: 1,286 players
● Largest Seniors World Championship: 1,882 players
● Largest $50,000 H.O.R.S.E. World Championship: 148 players
● Largest preliminary event prize pool: $7.1 million ($50,000 World Championship H.O.R.S.E.)
● Largest preliminary event top prize: $2.2 million ($50,000 World Championship H.O.R.S.E.)
● Largest Field of Players, non-Main Event: 2,998 for $1,500 No-Limit Hold'em (This record is likely to stand, with the new "no alternates" rule in place for this year's WSOP.)
● Oldest player to compete in a WSOP event: 94-year-old Jack Ury in Main Event
● Youngest player to win a WSOP gold bracelet in the United States: Steve Billirakis - 21 years, 11 days - in $5,000 World Championship Mixed Hold'em Limit/No Limit
As mentioned, the WSOP has also instituted a number of changes, both structural and cosmetic, for the 2008 Series. In addition to the updated Code of Player Conduct, these are the highlights:
● The cage will be separated from tournament play to accommodate more guests, including windows specifically for Total Rewards Diamond and Seven Star members;
● The payout area will be combined with the cage area to allow for expedited processing of player paperwork;
● Separate entrances for players and spectators;
● A concierge service for players, allowing them to make hotel, restaurant, show, spa and transportation arrangements to to other Vegas Harrah's properties;
● No 'Poker Pavilion' – all WSOP play will be conducted within the Rio Convention Center itself, either in the Amazon Room or in nearby ballrooms;
● Improved and expanded food options;
● Expanded restroom facilities will be available throughout the Rio Convention Center;
● Player information will be stored electronically to ensure quicker payouts to repeat winners.
Registration begins today at the Rio, along with the first satellite and cash-game play.