A Guide to Side Games During the WSOP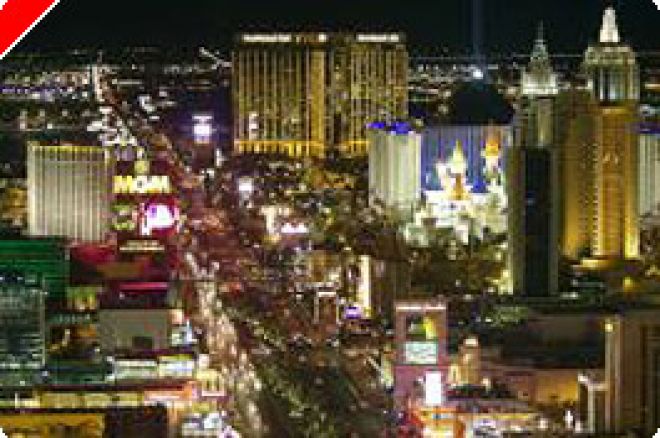 With the World Series of Poker fast approaching, players are getting ready to make their annual trek to Las Vegas. However, for many players (myself included), the World Series of Poker is not about the tournaments, but the side action that surrounds them and the players that they bring in.
Many players agree that there are no better cash games during the year than at the WSOP. While the WSOP tournaments are held daily at the Rio Convention Center, there are a variety of places to suit just about any game that one wants to play.
The Rio
The Rio's poker room normally is on the small side, with less than a dozen tables spreading low- to mid-limit games. However, during the WSOP, there is no bigger room in town. The minimum game they spread is $4/8 limit or $2/5 no-limit, however they also regularly have mid- to high-limit games as well. One great thing about the Rio's side games are the variety that they offer. With badugi, triple draw, Chinese poker, and the more traditional forms of poker, the Rio arguably has the widest selection during the series and easily the most tables. If mixed games are your specialty, than the Rio or Bellagio are the places to play.
Bellagio
Another popular locale to play at is the Bellagio. Located about a mile from the Rio, their second-chance tournaments during the series are a popular alternative when players get busted out early from their events. In addition to being a good place to play tournaments, the Bellagio also regularly spreads some of the best cash games in town. Like the Rio, its limits also start at $4/8 limit or $2/5 no-limit with medium- and high-stakes games peppered in between. The Rio and Bellagio are probably the most popular destinations for medium- to high-stakes players during the series.
Venetian
The Venetian sports a big, well-known poker room that is always bustling during the year. They also offer a popular series of tournaments in their Deep Stack Extravaganza series that will run concurrently with the WSOP. The Venetian is not known for offering quite the scope of games as the Rio or Bellagio, but they will open up new games upon request. Unlike either locale, the Venetian spreads $1/2 no limit hold'em games, which are a popular choice for recreational players just looking for some fun. The Venetian's tournament series should bring some new players into its room, and if last year's WSOP action is any indicator, it should have a wider selection of games than it normally does during the year and be a good spot for hold'em players.
The Wynn
The Wynn offers a relatively new and spacious room. It also gives players a chance at a different type of game – uncapped no-limit. While other rooms oftentimes have no cap on their bigger games, the Wynn and Caesars Palace are the only two rooms in town that do not cap any of their games, regardless of stakes. The Wynn usually spreads games from $1/3 no-limit to $5/10 no-limit hold'em and $4/8 to $15/30 limit hold'em. Although they occasionally have bigger games and will probably host some higher-stakes games during the series, finding high-stakes action or games other than holdem is oftentimes hit or miss. The Wynn is always a great place for medium-stakes players and players who like to play deep stacked, though.
Caesars Palace
Caesars Palace also offers uncapped games for all of its players. It is a popular destination for players looking for smaller tournaments and it will also be spreading its own series, the Mega Stack Series for $235-$340 buyins, which should induce some good side action. Caesars has a nice, roomy place to play and during the year you can usually find $1/3 to $2/5 no-limit hold'em games as well as some low-stakes limit hold'em games. It should be a good destination for more skilled low- to medium-stakes players.
This is just a smattering of the poker rooms in town, albeit probably the most popular and profitable at which to play. However, for players who are just looking for small-stakes games, there are dozens of places from which to choose and it is very difficult to find a bad game during the series. Good luck, welcome to town, and don't forget to bring your money!