Justin Bonomo Signs with Bodog, Discusses Future
Haley Hintze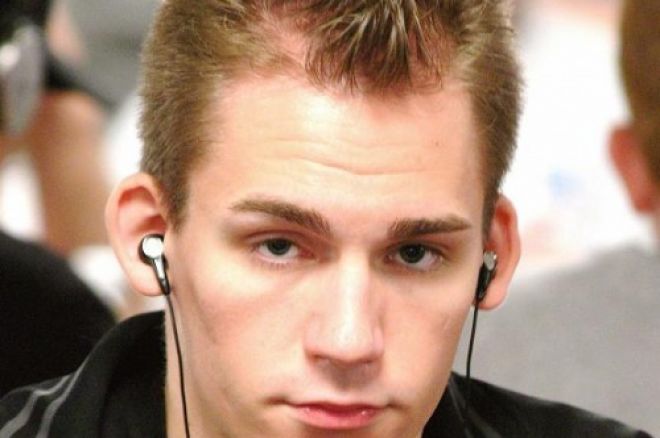 Bodog will officially announce today the newest member of Team Bodog, Justin "ZeeJustin" Bonomo. The young but already accomplished LA native has enjoyed immediate success since bursting onto the live-poker scene, from becoming the youngest-ever player to make a European Poker Table televised table (in 2005, aged 19 years and five months) to success on American soil once he turned 21, cashing three times at last year's WSOP, including one final table.
Bonomo will soon join David Williams, Evelyn Ng and Jean-Robert Bellande on Team Bodog, both at the Bodog online tables and representing the Bodog brand at major tournaments, including the WSOP. Said Morris Mohawk Gaming Group CEO Alwyn Morris, "Justin is one of the most feared and skilled players in poker today and we're thrilled to officially have him join our team of world-class poker pros. Justin lives and breathes the Bodog lifestyle and is a perfect fit for us. We expect him to make a lot of noise this year for Team Bodog, beginning with the WSOP this summer."
As Bodog duly noted, Bonomo has been a feared competitor in both the online and live games. Bonomo has already lodged over $1 million in live tournament earnings and just missed his first major live win at the recently completed WSOP Circuit Caesars Las Vegas main event. In conjunction with joining Team Bodog, Justin checked in to talk about his new site affiliation, his upcoming poker plans, and more. Here's what Justin had to say:
PokerNews: It's been a big week for you, Justin, with a solid showing at the WSOP-C Caesars stop and the signing of a brand new endorsement deal with Bodog. How do you feel about Bodog as a brand, and how did you end up hooking up with Bodog in the first place?
Justin Bonomo I'm extremely happy to be joining Bodog – they're definitely the coolest poker team around. I've been friends with David Williams, Evelyn (Ng) and Jean-Robert (Bellande) for years now, especially David. I don't know if you know this, but we've played Magic: The Gathering together for… I probably met him (Williams) eight or nine years ago, playing the game. I love the image that Team Bodog has. It's a real cool site and I'm happy to be joining them.
PN: What will the Bodog sponsorship deal mean for Justin Bonomo as a player?
Bonomo: For me as a player, it's been a dream of mine. I'm happy to be a part of the team. This has been a goal for years. I've worked with Bodog for a couple of tournaments in the past, but I've never officially been a team member. This is extremely important to me.
PN: Continuing with that, how does the Bodog image fit with you as a player and as a person?
Bonomo: I think that the Bodog image is perfect for me. I didn't want to be on one of those teams that has 80 pros that aren't very good at poker, that don't really stand out – I think that Bodog has an extremely select team of great poker players. And also, again, it's just the coolest team around. All the guys have the cool lifestyle, following in Calvin Ayre's footsteps. I think it's the perfect fit for me.
<center>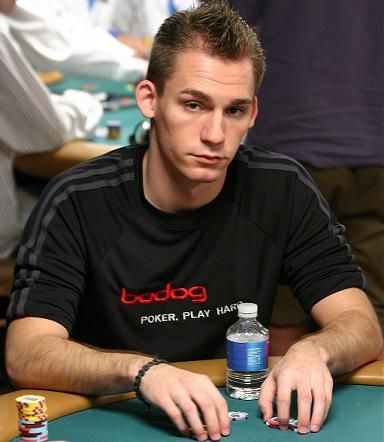 </center>
PN: Where will we see your official Bodog debut? Give us an idea of your tournament schedule over the next few months.
Bonomo: It's May right now, which means the World Series is coming up next month. That's 100% of what's on my mind right now, especially for where I want to show off my Team Bodog skills. The World Series is the most important poker tournament of the year, and I'm just hoping I can win a bracelet for Team Bodog.
PN: Beyond that, do you have more events already scheduled?
Bonomo: In general I play all the WPT events, and I'm going to keep doing that. I'm also looking forward to the World Series in London again this year. After the World Series those are the events I'm going to be playing.
PN: Going back to the WSOP, how extensive of a schedule will you play there?
Bonomo: Just about as extensive as possible. Last year I played about 25 events and I plan on doing the same this year. I wish it was possible to play more but so many events overlap. I plan on playing 16-hour days almost every single day. I basically won't be taking any days off the entire month. I just want to do everything I possibly can to give myself a chance at winning a bracelet.
PN: It's interesting that you've moved onboard with Bodog just as Bodog CEO and founder Calvin Ayre has announced his official retirement. Is there truth to the rumor that you're going to be groomed to be the new Calvin Ayre?
Bonomo: (*laughs*) I wish there was truth to that rumor – nothing of the sort. To be honest, I'm a little sad that Calvin stepped down as chairman of Bodog. I think it's the coolest story of anyone – after college the guy sold everything he had for $10,000, starting the company up from that and becoming a billionaire, creating Bodog Entertainment in the process. His lifestyle is just a dream lifestyle, especially for 22-year-old kids like myself.
PN: So the "Justin Bonomo, Globetrotting Playboy" stuff isn't in the immediate works, then?
Bonomo: Well, certainly not the billionaire playboy status. Everyone on Team Bodog has a little mini-playboy lifestyle going on. David Williams, for example, had a nice article about him in Playboy. Hopefully, I can dabble a little bit in that lifestyle, although I don't really have hopes and dreams of living as great a lifestyle as Calvin Ayre did.
PN: It's interesting that we seem to be witnessing the birth of "Justin 2.0". In fact, the last two years have seen quite a turnaround for you, both in public perception of your persona and to your own transition from a dedicated online player to someone who's quickly made his mark in major live events. What can you share with us about this process?
Bonomo: For me, ever since I started playing poker, I've been extremely dedicated to learning the game as best as I possibly could. There's a saying in poker – it takes five minutes to learn, a lifetime to master – I hate that saying, because I think even with a lifetime, you still can't master the game; it's that complicated. I delve into any learning materials I can find, I always discuss hands with friends, and I think because of that I've constantly grown as a player over the years, and I've become the strong player I am today. Even with the success I've had, I don't claim that I've mastered the game of poker. I'm going to keep the same strategy, trying to make sure that my game keeps growing every single day.
PN: What do you see as the key points in the transition from online to live play?
Bonomo: For me the transition from online to live play was rather easy. Basically it's still the same game. In tournaments the stacks are a little deeper which mean you have to play more flops; a lot of that transfers over from online cash-game skills as well. Even when I was an online player I was playing all forms of poker, so I had a huge, different skill set I could use for live play. Another huge benefit I had was that ever since I was 13 years old I was playing Magic competitively in live tournaments. I was used to the pressure, used to a crowd of people watching me play with money on the line. I think that helped me develop a sense of steel nerves so that I don't get nervous under pressure.
PN: The latest example of your rapid live-play breakthrough is your recent fifth-place showing at the WSOP Circuit Event at Caesars Palace in Las Vegas. You came from well back to make the final table, where you were one of the shorter stacks at the start, then climbed as high as third before being bounced in fifth. If you would, share a few key moments from the event.
Bonomo: Day One started off great for me. We started with 10,000 in chips, and by the first break I was up to 22,000 chips without winning any huge pots – I just chipped up. Day One was extremely smooth – I ended it with 90,000. Day Two was the opposite; I was all over the place: I lost with kings versus ace-jack, I lost a bunch of coin flips, but every time I got short I got pretty lucky to win a coin flip, so I never lost with my tournament life on the line. On Day Three I did go in as one of the shorter stacks, but in reality all of the stacks were pretty close, so I never felt like I was out of it or didn't have as good a chance as anyone. I played pretty tight and solid because there were a lot of aggressive players at the table. I was able to chip up, and unfortunately, what always seems to happen to me at final tables is that I run my big pairs into bigger pairs, which happened when I lost a huge pot with tens versus queens. Even though I got fifth place I've got to admit I'm really not happy with the result. I'm happy with the way I played, but nobody's really happy with anything but first. I feel like I've made so many final tables without a big win – it's going to be coming soon.
PN: How much online play are you doing at the moment, and how much live play?
Bonomo: Recently I've been playing almost exclusively live. I've been traveling a lot and have been extremely busy. I'm looking forward to playing a lot more on Bodog. I've played there a lot more there last year than so far this year, so I'm looking forward to playing more hours online in upcoming months.
PN: How do you view your overall game right now?
Bonomo: I think this last month I've been playing as well as I can possibly play. I going to make sure I keep that streak going through the World Series.
PN: You mentioned winning a bracelet as a short-term goal, but how about long-term? Where will we see "ZeeJustin" in five years, or ten?
Bonomo: I don't have any specific goals, such as winning the Main Event, or anything along those lines. Basically my goal is just to provethat I am one of the best tournament players out there. I've already established that I'm consistent in making final tables, so I guess that leaves putting up "number ones". That's been a goal for some time now. After you deal with the frustration of busting out at final tables there's nothing more you want then winning a big tournament.
PN: In your brief live career, who's really impressed you as a force to be reckoned with at the tables?
Bonomo: The tournament players that I think are the best are probably David Pham, JC Tran, and over the last few days I gained a lot of respect for Allen Cunningham as well. He played great throughout the Caesars event and I had the pleasure — or the displeasure, depending on how you look at it – of playing with him.
PN: What about for Justin Bonomo away from the felt? Do you have an urge toward significant projects beyond poker?
Bonomo: Beyond poker, music has always been my number one passion. I've been to about 200 concerts now and I just love going to them. I endorse SENS as a charity. [SENS is short for Strategies for Engineered Negligible Senescence, a distributed medical-engineering project with a goal of reversing or negating the effects of human aging.] I also have a good time hanging out with friends both in LA and Las Vegas.
PN: Last chance to sound off for our readers. What's on the mind of Justin "ZeeJustin" Bonomo, that he'd personally like to be known and see printed?
Bonomo: Now that I've joined Team Bodog, my number one priority, for me is, again, to win a bracelet. I'm actually in the pocess of moving to Las Vegas. I'm going to be staying at Panorama Towers. Evelyn Ng and David Williams both live there as well. There's a ton of poker players there and it's like two minutes from the Rio. I want to make sure I get all the furniture I need…. I live a weird lifestyle, I travel so much, I'm not home in LA more than a month or two a year, so this way I'll actually have a home at night to sleep in rather than staying out of a hotel, so I'll live a healthy, normal lifestyle during the World Series, so I can be 100% focused while I play.