PartyGaming Grows in First Quarter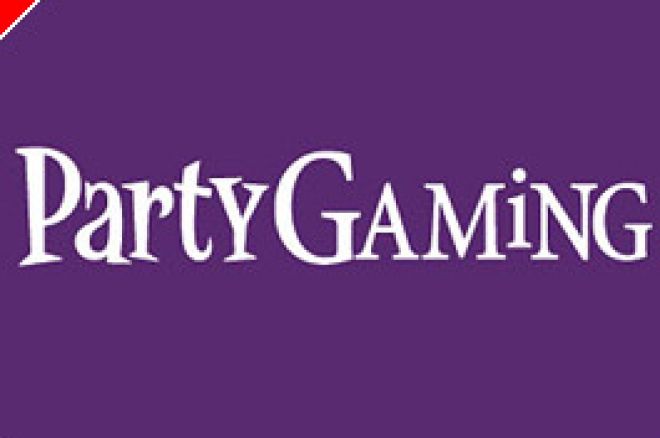 PartyGaming released their latest key performance indicators, showing continued growth in the first quarter of 2008. Net revenues were up 21% when compared to the same period last year and up 6.2% from the previous quarter.
Europe was PartyGaming's strongest regional performer, accounting for over 75% of Party's revenues and posting a revenue growth rate of 26% when compared to the same period a year ago. While all of Party's gaming sectors grew, the company's Casino business did the heavy revenue lifting, posting a 45% increase compared to the same quarter last year.
While poker grew at a double digit rate, Party acknowledged that its performance was held back by changes to their player loyalty program in 2007. Party is optimistic that their new loyalty program, launched last week, will have a positive effect on poker revenues by the end of the first half of 2008.
Party also reported that the total average gross daily revenue for the first four weeks of April 2008, traditionally the start of a seasonal slowdown, decreased by 1% compared to the first quarter as a whole. PartyGaming CEO Mitch Garber stated, "As we enter the seasonally quiet period of the year, the business is performing well and there are a number of exciting developments in prospect. Over the next few months, we will open our licensed Italian business, introduce a number of new branded online slot machines, and launch a totally new product vertical. Becoming a leader in all verticals and continuing to diversify the revenue base remains a cornerstone of our strategy, one that is already bearing fruit.
Garber, who will not be renewing his PartyGaming employment and services contract when it is up next year, also added "The regulatory environment in Europe appears to be improving and the search for my successor is progressing and advancing positively."
When asked about the prospects for Party to return to the US market, Garber said, "Some lobbying effort is under way, some noise is being made, but it's a long way off. It's a matter of years, not a matter of months."