Playtech Posts Record First Quarter Profits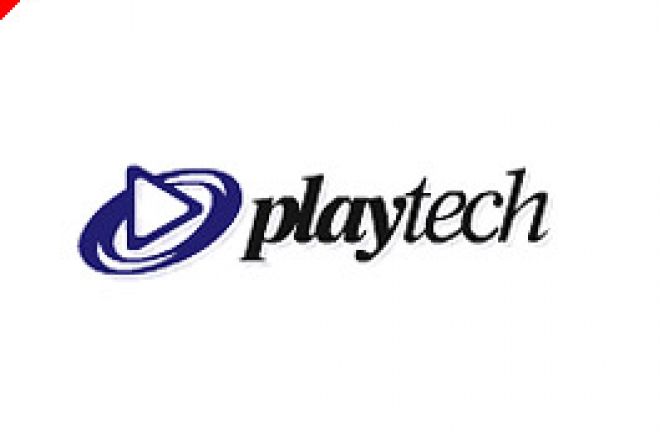 Online gaming software provider Playtech had an exceptionally strong first quarter, primarily driven by the internal growth of its existing licensees. The release of Playtech's key performance indicators had Playtech posting $39 million in group revenue, a 97% increase over the same period last year. Casino revenues represented two thirds of Playtech's business and grew at a rate of 79% compared to last year, while poker-related revenues grew 161%.
Playtech added nine new licensees in 2008 and launched two licensees at the end of the first quarter. The new licensees include Betsson, one of the largest publicly traded online gambling operators serving the European market and Vista Global Limited, the group behind the celebrity-endorsed Hollywood Poker brand. This brings Playtech's total number of licensees to 59.
Playtech is continuing to expand its product offering with the soft launch of its Asian P2P games, which are currently being tested by one of its Asia-facing licensees. Full rollout of the games is expected to occur during Q2. In addition, development of Playtech's Flash Poker product has been completed and is under testing. Full release of the product to all poker licensees is expected to occur during Q3.
Playtech was optimistic regarding its second-quarter performance, noting that the growth in revenue during the first quarter had continued into April. Playtech reported that the second quarter was already showing a 9% growth in revenue over the monthly average revenues in the first quarter of 2008.
Mor Weizer, Playtech's CEO said, "This has been an outstanding quarter for the Group, registering impressive month on month revenue growth. The addition of new licensees during the period and the anticipated full roll out of the new Asian P2P games and Flash Poker mean the Group is well positioned to grow in Q2 and beyond. The Group continues to pursue significant business opportunities across all the regulated markets and the Board is highly confident regarding the Group's trading performance for 2008 and beyond."