Poker Room Review: Seminole Casino Brighton, Okeechobee, FL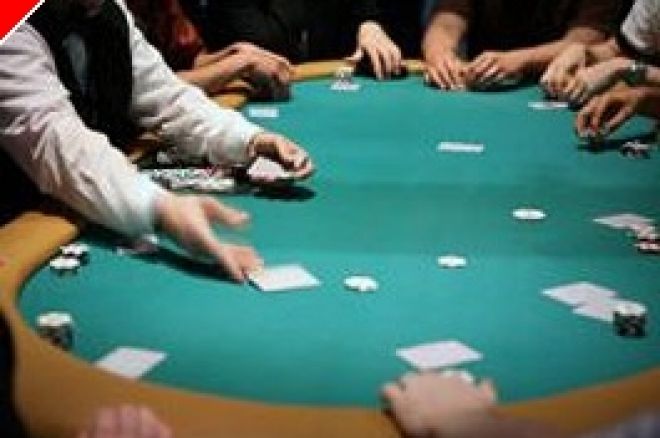 I was visiting my Dad and his wife Mary in Lake Placid, Florida. If you were to try and find "the middle of nowhere" in Florida, this is about as close as you could come. It is a great place to retire, I suppose, with lots of golfing and fishing nearby. If you're looking for relaxation and quiet – placidity – this is the place for you. It is not, however, a great place for younger people looking for less sedentary or evening activity. Unlike either coast of Florida, there really is no urban environment or culture of any kind. There are few good restaurants, no exciting ones, no late-night eateries, coffee houses, nightclubs, or places with music. There aren't even any nearby movie theaters or bookstores. Orange groves? Biker bars? Cattle grazing? That they have. But little else.
What's a visiting poker player to do? Fortunately, there is one poker room that is about 35 minutes away… if you drive fast. It's on the Seminole reservation known as Brighton – about 25 miles south-southeast as the crow flies from Lake Placid. They draw from retirement communities in central Florida, and from some of the citrus farming communities in south-central Florida as well.
I visited a few times, during the week and on the weekend. It's a nine-table room, but I never saw all of the tables full. I was told that they fill up sometimes on Wednesday during the tournament that starts at 7:00 PM. That has a $20 buy-in with unlimited rebuys the first hour and a $20 add-on. I was told they get six full tables plus side games as players bust out.
When I was there, three tables were going. One was $1/2 blind, $2/4 limit Omaha-8. Another was a similarly structured limit hold'em game. And the third was a $1/2 blind, $100 maximum buy-in no-limit hold'em game. They're willing to spread 7-card stud, I was told, and they used to. But in the last three years they rarely have players interested in it. Too bad; it's a common tale.
They have the standard Florida rake of 10% with a $5 maximum. They also take out $1 to fund the high-hand bonus. That's a lot of money taken out of a relatively low-stakes pot. But it's all there is within 50 or so miles so the players don't complain. And I bet they wouldn't complain anyway; there were few who seemed like experienced players.
Eating and drinking are allowed at the table, and there's a nearby fast food window to accommodate players. Prices are reasonable, with sandwich prices ranging from $4 – 6, French fries $2, and a chicken dish for $5 or so.
The players tend to be older, but not ancient. They have to be young enough to make it to this place, which isn't near anything. I'd say the median age was about 60, with few players under 50. There's no smoking in the room (and I saw three players on oxygen tanks), but the casino itself is very smoky, and the smoke drifts in to the poker room.
The games I was in tended to be timid and tight. Here's an example: $1/2 blind no-limit hold'em. I was dealt 8-8 in early position. I called pre-flop. Five players saw the flop, without a raise. The flop was low: 7-5-2. I bet $10. Everyone folded. One round later, in early position, I was dealt Q-Q. I raised pre-flop this time – to $10. Once again, everyone folded. That's not to say that there were no contested pots; there were. They tended to be low on action as well. Once I had K-Q in late position. I bet $10 after three players called. The flop gave me a flush and straight draw. It was checked to me. I bet $10 again. I got one caller in front of me. The turn was no help. He checked. I checked. Similarly the river didn't help me. He checked and I checked. He won with A-K.
I won about $20 in 30 minutes of play or so. I'd like to return for the tournaments to see what they were like.
My limit hold'em experiences were quite different. I found the players to be hugely loose and passive. It was not uncommon to see every single player call the $2 blind and then to see the flop checked around. I played a slightly loosened up version of my Lee Jones – tight/aggressive strategy. I waited for premium cards to raise with but generally called with medium-strong drawing hands – especially in late position. I knew I was getting excellent implied odds because of all the callers and the nearly non-existent raisers. I also expected to get paid off if I hit. Unfortunately, the few flops I actually played didn't hit me, but hit others, and I was unable to sustain a profit at this low-limit hold'em game.
The room is open during the week starting at 3PM and on the weekends at noon. They have a license to go all night but they usually end when the game breaks at around 1AM. I'm sure I'll return, if only because I haven't yet figured out what else to do at night around here.
By the way, the admission age is 18 but that will go up, I was told, if they ever get Class III gaming here. That would include real slot machines, blackjack, and craps. When that happens – and they are expecting it some time this year – the age will go up to 21.
It's tough to find this place. Make sure to call and get accurate directions.
Seminole Casino – Brighton
Hwy 721
Okeechobee, FL 34974-8908
Phone: (863) 467-9998