Visiting Vegas: Five Foods to Try in Vegas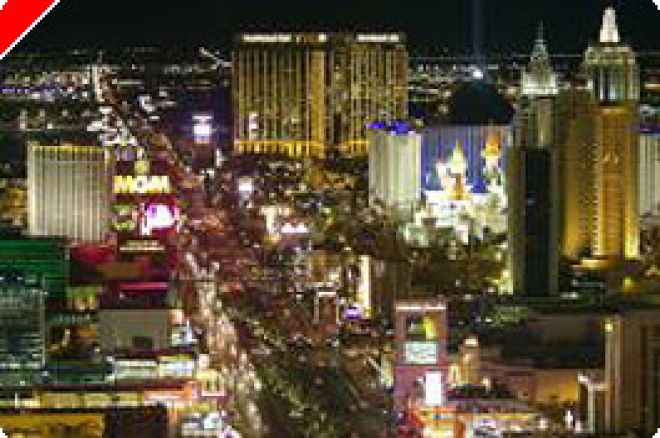 Las Vegas is known for many things – gambling, entertainment, and some of the greatest food in the country. There are a number of wonderful dishes to try and it's hard to find a bad meal if you're on the Strip, but here are five of my favorite foods in Vegas:
Catfish Sloppy Joe - $11
RM Seafood
Mandalay Bay Casino
Served until 5 pm as a lunch entree, the Catfish Sloppy Joe sandwich is a unique and delicious Las Vegas treat. The dish, created by Chef Rick Moonan, was recently featured on Oprah in a contest reviewing the top ten sandwiches in the country in which she gave it a score of seven on a one-to-five scale. The creation puts a unique spin on the classic Sloppy Joe – the fish is firm and well-seasoned with a tangy barbeque Creole flavor. The sandwich is served on a buttered potato roll with dill pickle and potato chips nestled inside, giving it an interesting synergy of salty and sweet. You can also try it as a dinner appetizer for $9 after 5 pm.
Lobster Benedict – $19
Terrace Pointe Café
Wynn Casino
The Terrace Pointe café serves a variety of nice breakfast options including some of the best pancakes on the strip, but the lobster benedict is definitely its specialty. Poached eggs, big chunks of lobster meat, a potato waffle in lieu of the standard English muffin, and a topping of rich, creamy hollandaise sauce with strips of bacon make this one of the most delicious and creative breakfast dishes that the Strip has to offer. Play some poker in the Wynn's beautiful poker room and you can quickly accrue enough time to get this one comped, too.
Prime Rib - $35
Golden Steer Steak House
308 W. Sahara
If steak is your thing, Vegas is definitely your kind of town. There are multitudes of premier steakhouses on and off the Strip, but one of the hidden gems of the city is the Golden Steer. Located just off the Strip, its decor gives diners a wonderful feel of what Old Vegas was like; wood-paneled walls are covered in tributes to some of the older celebrities like the Rat Pack, who used to dine there often. The staff is also incredibly friendly and treats all of its customers as if they were regulars. All of the steaks here are great, but the Prime Rib is one of its most popular choices, and for good reason. Golden Steer gives its customers a tender, perfectly cooked, juicy and well-seasoned cut in 18- or 24-oz. varieties. As my friend once told me, cutting through the steak is like cutting through butter. Try adding the fresh Caesar salad prepared tableside for an added treat. For those who don't like steak, the Chicken of the Angels is also a good choice.
Luv It Frozen Custard - $5
Luv It Custard Shop
505 E Oakey Boulevard
Winner of the Las Vegas Review Journal's Best of Las Vegas for multiple years along with being voted #1 ice cream shop by CitySearch, Travelocity, Las Vegas Weekly, AOL City Guide, and others, Luv It is a classic and favorite for locals. This hole-in-the-wall shop has been open for over 30 years and has a slew of regular patrons that love sampling their select few premium flavors. Affordable, daily fresh, delicious custard sundaes, shakes, and cones make this place worth checking out. Don't expect anything fancy – the shop is small and there is no indoor seating – but that hasn't stopped this place from always being busy and well-liked.
Burrito - $11
Ricardo's
4930 W. Flamingo Rd
Ricardo's is also a long-time winner of the Review Journal's "Best of" in the category of Mexican restaurants – it has won the award 20 times in the past 25 years! Located close to the Rio, Ricardo's has a wonderful décor and atmosphere. There are often mariachis to entertain while you enjoy some delicious complimentary chips and salsa before your meal and the waitstaff is pleasant and attentive. The real treat here, though, is their meat, marinated and seasoned to perfection. The portions for the burritos are very big and filled with a healthy dose of meat, beans and cheese.