Women's Poker Spotlight: Kathy Liebert – Road to the 2008 WSOP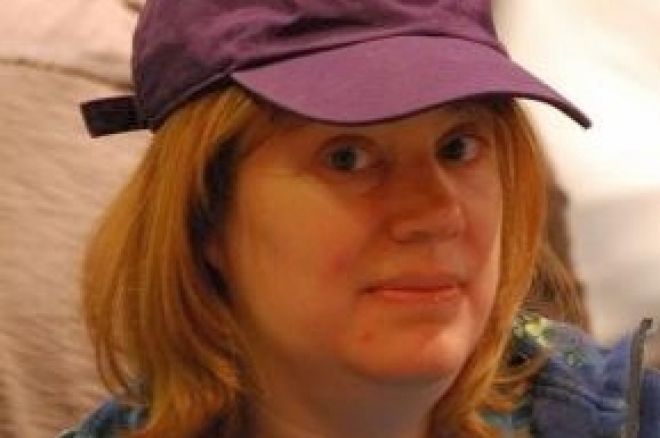 Everyone knows who Kathy Liebert is when she walks into the poker room. Kathy boasts lifetime tournament earnings well over $4.4 million, the career leader among women by a wide margin. To date, no other woman is within about $2 million of Liebert's impressive total.
I recently sat down with Kathy to find out how the last year has been and what she is doing to prepare for this year's World Series of Poker. Since the 2007 WSOP, Kathy has added over $223,000 to her total life earnings. Another bracelet is definitely on her priority list, but not as much as keeping her eye on the top prize, the Main Event.
We begin by discussing her preparations for the WSOP. Kathy said, "My plan is to take the month of May and get myself ready mentally and physically. I am trying to eat right, exercise and get plenty of sleep. My strategy this year is going to be different from last year. There are more internet players coming into the World Series and they are used to seeing more hands and playing faster. It is not like in the past World Series where a pocket pair of queens raised pre-flop got the respect from the other players. Players are more willing to gamble against a big hand, so I'm going to be making adjustments for those kinds of players."
Many players are intimidated when they arrive at the table and see a pro sitting there. I asked Kathy how players react to her image and reputation when they are first seated. Kathy says, "It's hard to say, some are outright going to go after the pros, maybe for bragging rights, others just want the challenge. If I find someone is playing more aggressively towards me, I can adjust for that, but for the most part I just factor this in with my total reads of the table."
There are 55 events this year with several $10,000 events and a $50,000 H.O.R.S.E. event besides the ME. When asked what events she'll play, Kathy replied, "I'll mainly concentrate on the no-limit events. With the exception of the Heads-up event, most will be the larger-attended events. I don't want to wear myself down; stamina is such a huge factor in performance."
The biggest news of the year coming into the World Series is, of course, the change in the venue for the Main Event final table. What were Kathy's thoughts on the final table being moved to November? Very thoughtfully, Kathy replied, "I like the idea of having a little time off after playing a long, intense tournament, but three to four months is just too long. I would not be opposed to a few days or even a week or two, but this lengthy period opens the door to too many negative elements to come into play. Certainly, collusion is a big concern, but so is the coaching factor. Any novice player that makes the final table will have a distinct advantage for using the time off to learn about the experienced players, watch DVDs of their play, gather information from a pro coach, and specifically draw their strategy from this advantageous amount of time and information."
The icing on the cake for Kathy Liebert would be to become the first woman to win the WSOP Main Event in the United States. If she picks up another bracelet along the way, it would certainly move her up the ladder of female bracelet holders with such names as Barbara Enright and Nani Dollison. I for one, will be standing at the finish line waiting for her to cross over and graciously accept the award! Good luck, Kathy, at this year's WSOP!!