Women's Poker Spotlight: Liv Boeree, New European Ladies Champion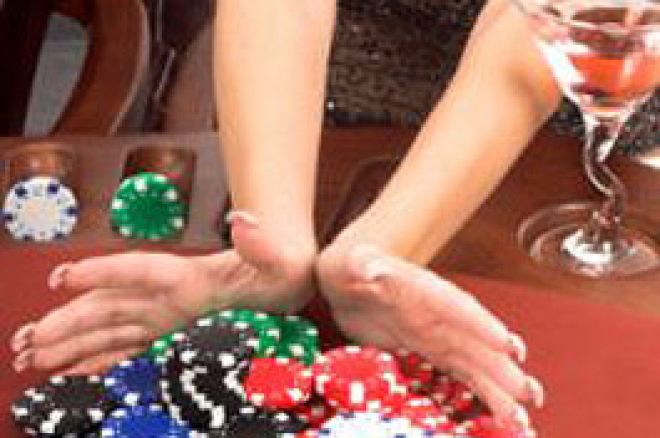 23-year-old Olivia "Liv" Boeree is more than just the new European Ladies champion; there's an educated astrophysicist behind those darting eyes. Boeree, originally from Kent, became the UK spokesperson for Absolute Poker this past February. Eagar to jump into the poker world, Liv has won several titles in Europe and Las Vegas. Besides her work for Absolute, she has also served as the television commentator for GutShot TV at last year's WSOP.
Her most recent win, the Ladbrokes European Ladies Championship, hosted a field of 53 women, including such famed players as Victoria Coren and Annette Obrestad. Liv stated, "I'm utterly over the moon about winning the European Ladies Championships. It was a fantastic tournament with a great sense of camaraderie and a really tough final table that I enjoyed playing from start to finish. This is also a great boost to my confidence going into the World Series of Poker which is drawing ever closer."
Among Liv's most recent successes are a seventh-place finish at the Welsh Amateur Poker Championships, a second-place finish at the PartyPoker Womens Poker Open and an eighth-place finish in the London Grand Opening freeroll.
Also an accomplished guitarist, Liv's free time is spent playing lead guitar in her own band every weekend in London. Heavy metal music is the center of her world besides poker.
Watch here at Women's Poker Spotlight for coming reports of this fresh new face of women's poker. I'm sure we will be seeing much of Liv Boeree at the 2008 World Series of Poker!