Women's Poker Spotlight: 2008 Queen of Hearts is Star-studded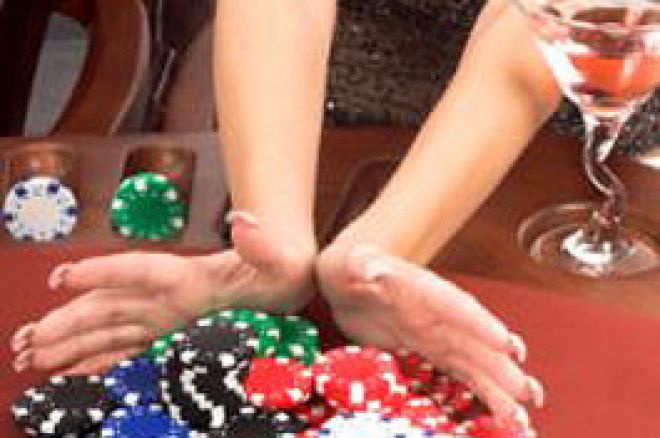 The 2008 WSOP Ladies Event will once again host the Queen of Hearts poker team sponsored by the DeLeon Family Care Project Limited. This year's Queen of Hearts team will play for the benefit of the Nevada Cancer Institute.
In 2006, Lisa Tenner and Ruth Parasol founded the Queen of Hearts Team in an effort to raise awareness for women's health issues. The team has continued into its third year with growing numbers. Lisa said, "We began with 18 on the team in 2006, then in 2007 we increased the number to 25. The 2008 team has grown to 34 team members due to the growing popularity of the Queen of Hearts. I choose team members with guidance from the team's sponsor. All team members are required to make a personal donation as well as pledging 25% of their winnings to this year's charity, The Nevada Cancer Institute."
Lisa will serve as co-captain along with actress Mimi Rogers. Jackie Collins, renowned celebrity author, will serve as honorary captain to open the event though she will not play. This year's team will include celebrities such as Joely Fisher, Teri Hatcher, Cheryl Hines, Camryn Manheim and country music star Mindy McCready. Among the women poker pros to play for the team are 2006 WSOP Ladies Event runner-up Shawnee Barton, defending 2007 WSOP Ladies Event champ Sally Anne Boyer, two-time Ladies Event winner Barbara Enright, poker pro Maureen Feduniak, Full Tilt pro Clonie Gowen, "The First Lady of Poker" Linda Johnson, 2006 WSOP Ladies champ Mary Jones and Pamela Brunson, the "Legends of Poker" ladies champion.
Other Queen of Hearts members are Kathy Andersen, Alison Worth, Dianna Donofrio, Allyn Shulman, Cheryl Kaufman, Jan Fisher, Mary Magazine, Michele Lewis, Giselle Cerisola, Adrienne Victory, Stacie Orloff, Crystal Osgood Gray, Lona Rubenstein, Missy Halperin, Liz Shepard and Anne Spinette.
The Ladies Event will begin at noon on June 8th with the final table commencing on June 10th. Last year's event attracted 1,286 women players, breaking all previous records. With the continued growth of women in poker, this year's event is projected to break the attendance record once again. WSOP Commissioner Jeffrey Pollack said, "This event has grown remarkably over the last five years and is now one of the most anticipated events of the 55-event World Series of Poker. With leadership from the Queens of Heart for the third year in a row, we're confident the atmosphere and play will be fun and exciting."