WSOP Ladies Academy Set for June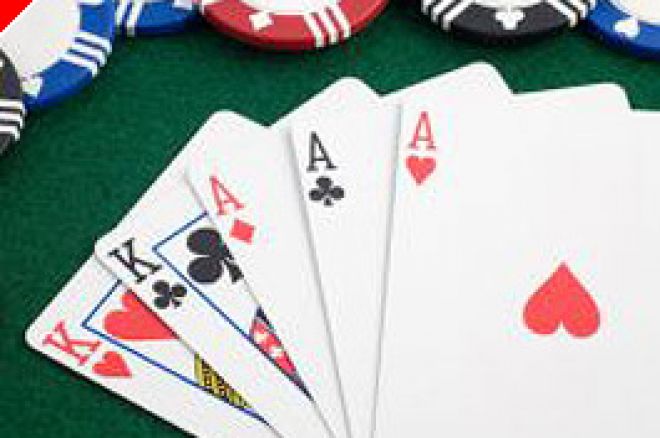 The growing World Series of Poker Academy series, offering intensive poker-instruction stars taught by many of the world's best players, will be offering its second annual "ladies only" Las Vegas camp on June 6th and 7th. This year's camp will be held at Caesars Palace and includes lead instructors Annie Duke and Alex "The Insider" Outhred, both veteran and savvy instructors who've already taught many hundreds of players deeper insights into the game.
This year's edition of the ladies-only camp features a special seminar by FBI "tells expert" Joe Navarro, the author of Read 'Em and Reap, whose lectures have become one of the cornerstones of WSOP Academy offerings. Navarro will offer a special talk on "female specific non verbal behavior"; veterans of WSOP Academy camps already know how Navarro teaches the differentiation between certain male and female "default" behaviors and how that knowledge can be used at the table.
According to Brandon Rosen of Post Oak Productions, the company that puts on the WSOP Academy series, "More women are playing poker, and winning, than ever before, and our goal is to help even more women master the game by giving them the confidence and skills they need to be a threat at the table."
This year's camp is designed to offer women players an extra boost before the WSOP Ladies Event, the traditional $1,000 WSOP tourney that begins its three-day run this year on June 8th. One demonstration of the Academy's effectiveness is that an attendee of the first ladies camp, Sally Anne Boyer, then went on to win the Ladies Event and collect the bracelet and its accompanying $262,077 payday.
One more wrinkle for this year's camp is a tournament for attendees that will guarantee the top four finishers seats into either the Ladies Event or any $1500-entry WSOP event of their choice. Camp attendance has a maximum participation limit of 100 players. More information is available at wsopacademy.com.