World Series of Poker Daily Summary for June 1st, 2008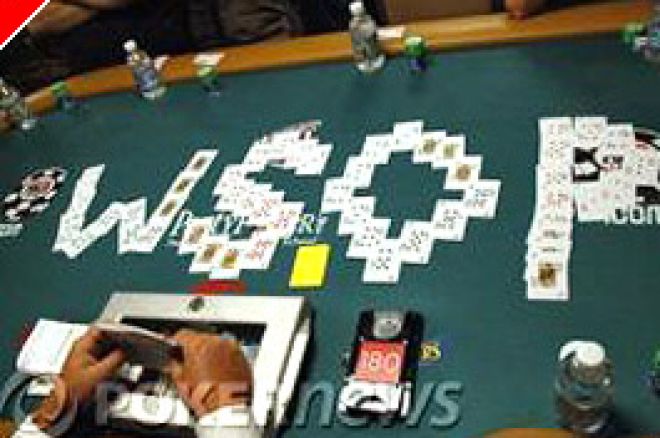 If the first day of June at the World Series of Poker was any indication, the month will be full of outstanding poker tales. The first bracelet of the 2008 WSOP event was awarded on Sunday, and it went to Nenad Medic, who overcame the early final-table lead of Andy Bloch to capture the title in Event #1, the $10,000 Pot-Limit Hold'em World Championship. Medic's victory was worth $794,112.
This filmed-for-later-broadcast produced a final table that the entire remainder of the '08 WSOP will struggle to match. Besides Nenic and Bloch, who finished as the runner-up for $448,048, the final nine also included Patrik Antonius, Kathy Liebert, Mike Sexton and Phil Laak. Antonius and Laak departed the final table early on while trying to build up from short-stack status, while Liebert and Sexton navigated their way through to third- and fourth-place showings, respectively.
The other event in action on Sunday was the second of two starting days for Event #2, $1,500 No-Limit Hold'em. This event smashed the existing record for any WSOP preliminary tourney, finally seating 3,929 entrants, smashing the old mark by over 750 players. From the first two days' play, 447 players return for today's action, led by David Bach. Bach's 115,400 in chips was the best of five players who managed to top 100,000 over the course of both opening sessions, but the leaderboard was tightly packed and major surges are sure to occur. Dozens of name pros remain in the hunt as well.
Two new events begin today, the first of many double-start days of the '08 WSOP. Getting underway at noon was Event #3, $1,500 Pot-Limit Hold'em, while the 5pm start is reserved for Event #4, the $5,000 Mixed Games Event, which features alternating segments of fixed-limit and no-limit play. Two more events begin on both Tuesday and Wednesday as well, quickly bringing the WSOP into full gear, to last for the next several weeks.