World Series of Poker Daily Summary for June 2nd, 2008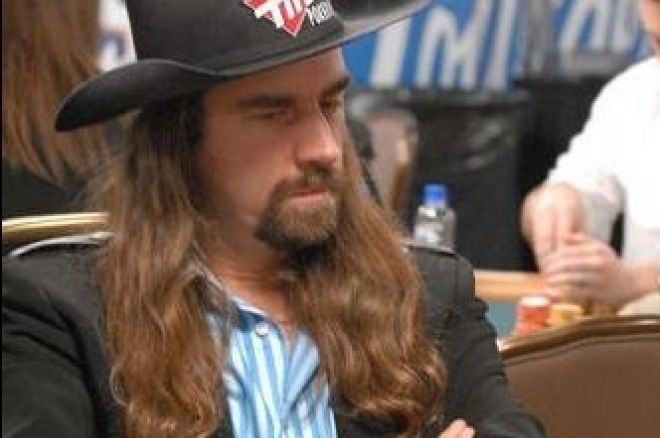 The story of Monday at the WSOP: No bracelets, but plenty of action. The work week's traditional start was, in poker terms, the last day for a long stretch where no winner's gold bracelets will be awarded, due to the four-day format for Event #2, $1,500 No-Limit Hold'em, which will conclude today. That event played a marathon session deep into the morning hours while trying to reach a final table, but fatigue finally won out – as 6:00 am neared, a majority of the surviving players voted to return early this afternoon after a few hours' break for sleep. Action in that event has already resumed, with the winner to be decided late tonight. Aaron Coulthard held the end-of-day lead over Theo Tran, with Chris Ferguson the most famous player remaining in the hunt.
The majority of poker's biggest names where busy just a couple of hundred feet to the west on Monday, where Day 1 action in Event #4, $5,000 Mixed Event, began. This unique event alternates between segments of limit and no-limit play, and 91 of the original 332 starters made it through to today's second session, where again, they will attempt to play down to a final table for Wednesday's finale. Jon "PearlJammer" Turner held a narrow lead in this one over Internet cash gamer Ariel Schneller as action concluded early Tuesday morning, while the top ten also included Justin Bonomo, David Williams and Gavin Griffin. The second ten includes Mario Ho, Ted Forrest, Bill Chen, Jimmy "gobboboy" Fricke, Roland de Wolfe and Mark Newhouse.
Another busy scene on Monday was the opening of Event #3, $1,500 Pot-Limit Hold'em. This event drew 713 entrants, and 63 remained by end of day. The overnight leader was Robert Workman, but in an example of this event's volatility, in the first hour or so of Day 2 action, Workman went from chip leader to the rail. Philip Yeh, David Singer and Jacobo Fernandez are the biggest names among the leaders as early Day 2 action progresses.
Two more events begin today. Already underway at noon is Event #5, $1,000 No-Limit Hold'em with Rebuys, which has drawn many of the big names no longer in the field for the $5,000 Mixed tourney. Early reports suggest that the usual re-buy madness was the order of the day; early word pegged the field at 766 entrants. Today's 5:00 pm start is reserved for Event #6, $1,500 Omaha Hi-Low Split-8 or Better. It's a fixed-limit event and Omaha's first appearance at this year's Series.