World Series of Poker Daily Summary for June 24th, 2008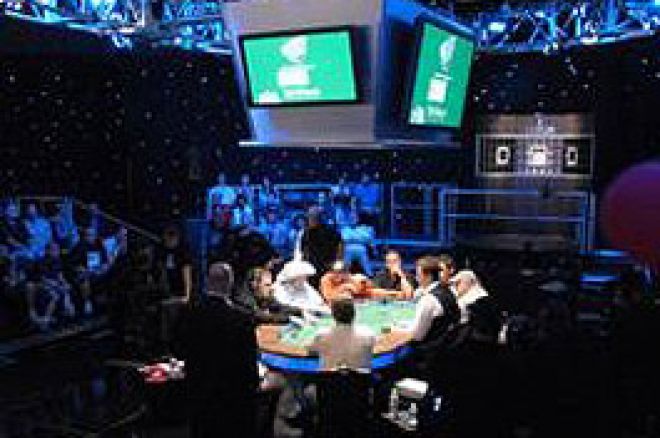 Tuesday's action at the World Series of Poker brought the crowning of the year's first double bracelet winner, John "The Razor" Phan. Phan's second win at the 2008 WSOP was one of two titles claimed on the day, with action occurring in four events total on the eve of the $50,000 H.O.R.S.E. tourney, which kicks off later today.
Phan, who won Event #29, $3,000 No-Limit Hold'em, a week ago, came to the final of Event #40, $2,500 2-7 Triple Draw, with a narrow lead and was barely headed during final-table play before surging forward in chips and capturing the win. Gioi Luong and Shun Uchida were the players closest to Phan starting the day, and they were the two who mounted the strongest challenges, with Luong finishing third ($61,583) and Uchida second ($95,795). The final hand, though, saw Phan complete a monster by ending up with the second-best possible hand, 7-6-4-3-2, after heavy betting between he and Uchida. The win was worth $151,896 and propelled Phan into 2008 WSOP Player of the Year contention.
Event #41, $1,500 Mixed Hold'em, looked like it was going to be the Nick Binger show, wire to wire, as this brother of former ME finalist Michael knocked out the first six players during the final to build a healthy lead, including start-of-day leader Mats Gavatin. From there, though, the tide turned, and Binger would eventually exit in third, leaving this as a battle between Day 1 leader Jonathan Tamayo and amateur Frank Gary for the win. Chalk one up for the amateur, as Gary eventually put this one away, collecting the bracelet and $219,508 in winnings. Tamayo's runner-up performance was worth $140,093.
Event #42, $1,000 Seniors No-Limit Hold'em World Championship, saw a second-day pack of 220 players trimmed all the way down to a final nine in a marathon session. He nine finalists have to return today at 2pm for the final, making for a short night's sleep, and the relatively unknown final nine are led by Dale Eberle and Dan Lacourse, with 1.4 million and 1.3 million in chips respectively. The most veteran player in the final is probably Fred Berger, who will come to the final in sixth place with 518,000 in chips.
Event #43, $1,500 Pot-Limit Omaha Hi-Low, drew a field of 720 players to its noon start. Ten levels later only 68 players remained, all guaranteed to cash. Heading into today's Day 2 action, the leader is Ed Smith, with prominent online and tourney pro Shannon Shorr in second. Other big names already in the money here include Erik Seidel and Joe Hachem.
Two more events begin at the Rio today. The noon starter is Event #44, $1,000 No-Limit Hold'em w/ Rebuys. This one will pack the Amazon Room early on, with wild early action the hallmark of the event. A handful of big-name pros will try to build a huge stack early, then move over to the day's marquee attraction, the 5pm start of Event #45, the $50,000 H.O.R.S.E. World Championship.