2008 WSOP Event #29 $3,000 No-Limit Hold'em: Matt Vengrin Heads Final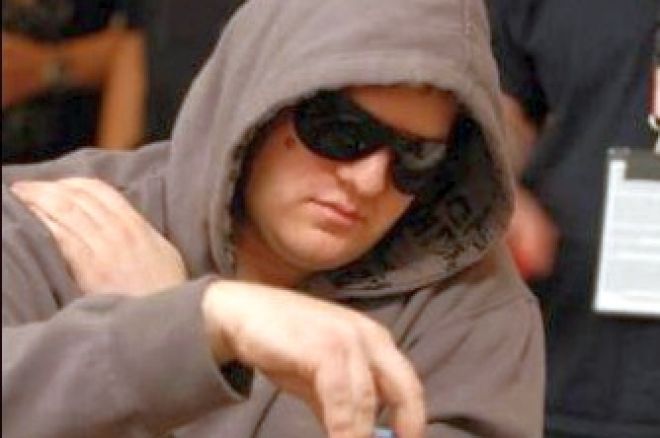 Eighty-one players returned to the Amazon Room on Monday to play down to the final table in Event #29, $3,000 No Limit Hold'em. With 72 places paying out, it didn't take long for the play to reach the money bubble. Only nine of Day 2's players went home empty-handed, with Roberto Romanelo the bubble boy, busting in 73rd place less than 45 minutes after the start of Day 2. With all the remaining players in the money, play loosened up after Romanelo's elimination.
Beth and Dan Shak made Event #29 a family affair, with husband and wife both making the money in this event. Dan Shak was the first to head to the rail, when he moved all in preflop with
and was called by Nicholas Levi with
. The flop of
hit Levi hard, but left Shak with a straight draw. The
on the turn helped neither player, and the
on the river sent Dan Shak to the rail in 70th place for $5,533.
Beth Shak outlasted her husband by nearly 20 places, finishing in 52nd place for $6,718. She got all her chips in preflop with
to Alex Melnikow's
. The flop of
made Melnikow's nut flush and left Shak drawing to running cards for the full house. The
on the turn had her drawing dead, and Event #29 was left Shak-less. Other notables eliminated early on Day 2 included Eric "Rizen" Lynch, Barny Boatman, Amir Vahedi and Kristy Gazes. Kathy Liebert added another WSOP cash to her resume in Event #29, finishing in 39th place for $7,311.
Some controversy erupted over the 19th- and 18th-place eliminations and their payouts. Dale Pinchot went to the rail in 19th place, and Richard Tatalovich busted almost simultaneously in 18th place. Several players, including Pinchot, felt that since the players busted at the same time, the difference in 19th- and 18th-place money should be split between the two players. It was later explained that at the World Series of Poker, the only time a money chop can occur is in a hand-for-hand situation. Since the tournament was not hand-for-hand when both men went all in, there was no money chop possible. The double elimination set up the following redraw for the final two tables:
Table 61
Seat 1: Vincent Peraino
Seat 2: Tony Dunst
Seat 3: Johnny Neckar
Seat 4: John Phan
Seat 5: Ryan Young
Seat 6: Matt Stout
Seat 7: Matt Vengrin
Seat 8: Stewart Newman
Seat 9: Alex Zaslavsky
Table 62
Seat 1: Lee Childs
Seat 3: Sebastian Segovia
Seat 4: Alex Bolotin
Seat 5: Thuyen Doan
Seat 6: Linda Lee
Seat 7: Don Mullis
Seat 8: David Singer
Seat 9: Dustin Pattinson
Play continued with a steady flow of eliminations once the final two tables were set, as Ryan Young busted in 17th place ($14,821). Young moved all in over the top of Stewart Newman's preflop raise with
, and Newman called with
. Newman spiked a set on the
flop, but the
on the turn gave Young a two-outer of his own to retake the lead in the hand. His elation was short-lived, as the
landed on the river to give Newman a one-outer to take Young out of the game in brutal fashion.
The field thinned steadily as Don Mullis (16th, $14,821), Vincent Peraino (15th, $19,761), Dustin Pattinson (14th, $19,761) and Matt "AllInAt420" Stout (13th, $19,761) busted in fairly short order. Stout's tournament ended when he ran pocket threes into David Phan's pocket sevens preflop. Nothing unexpected occurred, and Stout went to the rail in 13th.
Lee Childs made his first WSOP cash since finishing seventh in the 2007 Main Event. Childs finished in 12th place ($24,702) when he ran
into David Singer's
preflop. The board ran out
, and Childs was eliminated. Linda Lee was one of two women left standing when she moved all in from the button and was called by David Singer in the small blind. Lee's
was dominated by Singer's
, and the board of
gave Singer trips and sent Lee to the rail in 11th place ($24,702).
The final ten players gathered around one table awaiting the final elimination of the day. The seating assignments looked like this following the final redraw of Day 2:
Seat 1: Sebastian Segovia
Seat 2: Alex Bolotin
Seat 3: David Singer
Seat 4: Thuyen Doan
Seat 5: John Phan
Seat 6: Matt Vengrin
Seat 7: Stewart Newman
Seat 8: Alex Zaslavsky
Seat 9: Johnny Neckar
Seat 10: Tony Dunst
The final-table bubble lasted for nearly an hour before start-of-day-leader Alex Zaslavsky headed to the rail in 10th place ($24,702). Zaslavsky raised from under the gun, and was reraised by Matt Vengrin. Zaslavsky thought for a moment before moving all in with
. Vengrin went deep into the tank before making the call with
. Zaslavsky found himself in a classic coin flip for all his chips; the board of
brought no help, and he was eliminated just one off the final table.
The hand catapulted Matt Vengrin into the chip lead as the final table took shape. The seat assignments and chip stacks for the final table:
Seat 1: Sebastian Segovia (Guatemala) — 128,500
Seat 2: Alex Bolotin (Brooklyn, New York) — 534,000
Seat 3: David Singer (Las Vegas, Nevada) — 334,000
Seat 4: Thuy Doan (Williamsburg, Virginia) — 369,500
Seat 5: John Phan (Stockton, California) — 396,500
Seat 6: Matt Vengrin (Red Hook, New York) — 1,007,500
Seat 7: Stewart Newman (Coral Gables, Florida) — 398,000
Seat 8: Johnny Neckar (Madison, Wisconsin) — 796,000
Seat 9: Tony Dunst (Melbourne, Australia) — 333,000
Join PokerNews at 2PM PDT on Tuesday for live updates from the final table of Event #29.