Poker Room Review: 'Old' Seminole Casino – Hollywood, FL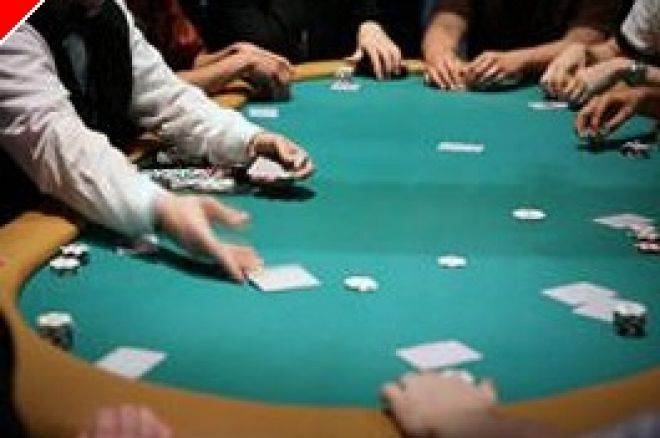 The tropical décor of the original Seminole casino in Hollywood seems sedate next to the frenzy of the new Seminole Hard Rock across the street. But that's okay. This place provides a nice counterbalance with its extremely flashy and youthful casino hotel neighbor.
This was the original Seminole casino in town, and it's still a formidable room with 25 poker tables, spreading limit and no-limit hold'em and stud, and many tournaments each week.
I visited the room on a Sunday morning. There were eight tables going at that time – two low limit games and six no-limit games. The blinds for the no-limit games ranged from $1/2 to $5/5. By law, however, you are not allowed to buy in for more than $100. This makes for some interesting dynamics, as I'll explain.
When $1/2 no-limit first came on the casino poker scene about four years ago, it was often spread with this $100 cap to the buy-in. This was to prevent deep-pocketed players from bullying everyone at the table with their enormous stacks. Most of the organized poker world recognized that $100 was really too small an amount. Most increased it to $200, $300 or even $400 and $500 in some places.
Florida law, however, has only recently allowed no-limit poker. Up until July of 2007, there was a $2 betting limit. The legislature, I guess, felt pressure to allow the enormously popular no-limit, but protectively wanted to keep players from losing too much money, and therefore limited the buy-ins. The $100 cap, however, doesn't do anything but make for multiple buy-ins – which are not limited by state law. Players can buy-in for $100, lose it in one all-in bet, buy in for another $100, lose that, and continue the pattern until they have lost as much as they have brought. It's like the government trying to force people to lose weight by limiting the size of the fork. Sure, each forkful will have fewer calories, but if you can eat as many forkfuls as you want, what's the point?
This is especially true at the $5/5 blind no-limit game. I watched the $5/5 blind no-limit game at the "Old Seminole" for about 15 minutes. The game was fairly young at 11:30am when I was watching, so most of the players still had a starting stack. In nearly every other hand, someone went all in. If he won, he double or tripled up depending upon whether he had one or two opponents. If he lost he just bought in again. By the end of the 20 minutes there were at least $1,000 more in chips on the table then when I first started to watch. In fact, I was told by a local player, that in some games this was done automatically as a matter of convention until all players had $1,000 or so in front of them. I'm not sure exactly how it would work. But I suppose it wouldn't be too hard for ten players to just go all in pre-flop and then fold in turn on the flop – allowing each player in turn to win the $1,000 in chips until everyone had $1,000 in chips. It makes the buy-in limit seem pretty silly, no?
I played for a while in the $1/2 no-limit game, spending more energy interviewing those around me than on the game itself. The players here tended to be retirees from the area – making up probably 60-70% of the room. The staff were enormously friendly, going out of there way to welcome me, seat me, and explain where all of the facilities were. Sid Cole, the shift manager, explained this to me by telling me that they really worked at this friendly image. The place has mostly regulars so the dealers seemed to know nearly everyone at the table. When I asked the dealer at my table how many of the players she knew, she laughed, looked around, and then said, without hesitation, "All of 'em!" And then the players laughed, too.
One of the players, an elderly gentleman about 80 or so, told me "It's better than that new place (pointing in the direction of the Hard Rock). It's not a bunch of kids going all-in all the time. You get to build up your stack with some skill over here." And so he had – with a stack of $132 – built up, no doubt, from his initial $100 buy-in.
The room has the expected promotions. $1,000 is given to any player who gets a royal flush. There was $55,000 in the bad beat jackpot, and $20,000 in the secondary one. It takes aces full of jacks beaten to qualify; $1 comes out of the pot to subsidize it. The pot is raked at 10% with a maximum of $5. They take $1 no matter how small the pot and even without a flop – as I found out when I raised to $10 and won only $2 instead of the $3 I expected. I was humorously razzed for my "wild" play.
I don't think the hold'em games would attract me to this place, though I didn't mind the relatively sedate and friendly atmosphere here. Still, I'd probably gravitate toward the juicier no-limit games across the street. But I was told that they get a stud game much of the time. It's a $1–5 spread-limit game with no ante. But even so, I think I could enjoy some time, playing in it here.
The "Old" Seminole is open 24 hours a day, seven days a week.
Seminole Casino
4150 North State Road 7
Hollywood, Florida
954-961-3220