PokerNews Joins Budding Ivey Foundation Charity Poker Tournament Sponsors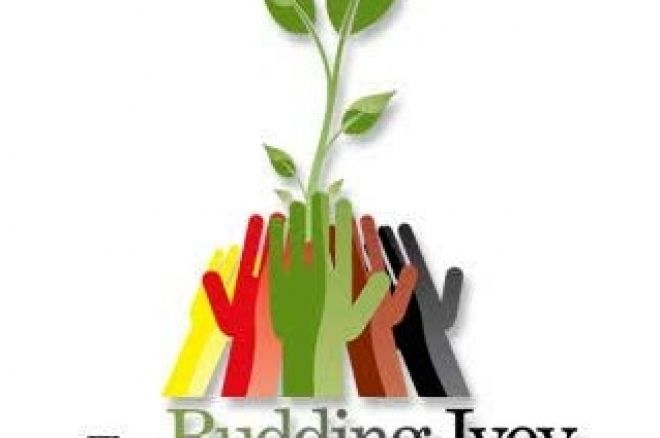 PokerNews has added its corporate name to the growing list of entities supporting the Budding Ivey Foundation, the Las Vegas organization designed to bring educational opportunities to underprivileged students. The special occasion coming up is the Budding Ivey Foundation Charity Poker Tournament, at 8 p.m. Tuesday, July 1, at the Golden Nugget. The Budding Ivey Foundation is the philanthropic organization created by poker star Phil Ivey.
Players who participate in The Budding Ivey Foundation Charity Poker Tournament are also invited to attend the Sixth Annual World Series of Barbecue, held the same day and sponsored by Howard and Suzie Lederer and Steve Zolotow. As announced previously, the WSOB starts at 6 p.m. at the Tank, a new attraction at the Golden Nugget featuring exotic marine life, a three-story water slide and seven private cabanas.
All of the proceeds from the no-limit Texas Hold'em tournament, which will be held in the Golden Nugget event center and emceed by veteran tournament director Matt Savage, benefit the Budding Ivey Foundation. Ivey, the spokesman for the group, said the foundation is dedicated to providing educational opportunities to the less fortunate. "This fundraiser will primarily benefit the Empowered 2 Excel Academy in North Las Vegas," Ivey said. "Their doors were recently closed due to a lack of funds. We are determined to open those doors again for the kids in that community."
Participants can take advantage of complimentary limo and shuttle services from the Rio All-Suites Hotel Casino from 5 p.m. until midnight, provided by Las Vegas Transportation. Upon arrival at the Golden Nugget, they will be greeted by Dean Martin impersonator Tom Stevens.
In addition to the barbecue and the poker tournament, the evening – dubbed the Budding Ivey Game Night Celebration — offers other entertainment and festivities. Among them is a Guitar Hero competition, the winner of which will receive two tickets to Disneyland. This event will be kicked off by a Guitar Hero exhibition from poker pro Evelyn Ng at 7 p.m. If the poker isn't enough of a mental challenge, chess Grand Master Roman Dzindzichasvili will be on hand to challenge guests to a game of blitz chess, with proceeds from the game benefiting the Budding Ivey Foundation.
Other BIGNC attractions include a hula hoop contest hosted by Lacey Jones and Karina Jett, a game of "Chutes & Ladders" hosted by Michele Lewis, "Operation" hosted by Matt and Maryann Savage, a karaoke contest sponsored by Curtis & Co. Watches, and a "Battleship" competition.
Country singer Andy Griggs will perform an acoustic number at 10 p.m., with a fireworks show to follow conducted by famous pyrotechnic Family Vitale.
To reserve a seat in the tournament — which is open to the public — visit buddingiveyfoundation.org/contributions.html and make the recommended donation or contact event coordinator Lisa Wheeler at BIGNC@mac.com or 702-327-7250. For a complete schedule of events, log on to buddingiveyfoundation.org/events.html.
In addition to PokerNews, sponsors and supporters of the WSOB and BIGNC include The Golden Nugget, Howard and Suzie Lederer, Steve Zolotow, Curtis & Co. Watches, WSOP Academy, Saks Fifth Avenue, Who's Your Daddy Energy Drink, Hermes, Emelio Pucci, Apivita, Pickin & Poker Tour 2008, Cartwright Entertainment, BigChiefCigars.com, PokerFaces.tv, Triumph Sports, LipsDiva.com and Zizzazz Energy Drink Mix.