Women's Poker Spotlight: Barbara Enright, Poker Icon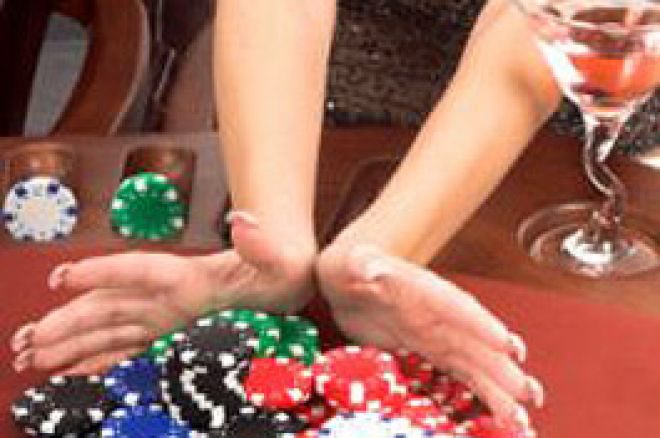 There's probably not much I can say about Barbara Enright that hasn't been said many times before over the last 25 years. I just can't let the 2008 WSOP begin without profiling one of the most influential women in the history of poker. Barbara comes in fresh off two wins, at the Women's Poker Hall of Fame event and the WSOP Circuit event at Caesars Palace. Barbara is best known as the first woman to ever make a final table in the main event WSOP and is the holder of three gold bracelets. Barb was one of four women inducted into the newly formed Womens Poker Hall of Fame and the first and is to date the only woman inducted into the Poker Hall of Fame. Her lifetime earnings top $1.2 million to date.
I'm a new friend to Barbara, who I soon discovered never meets a stranger. Once we got to know each other and became friends, it was as if we had been buddies for much longer. I thoroughly enjoy her company and her endless stories of past poker experiences. I sat down for lunch with Barbara, husband Max Shapiro and a couple of other friends, and encouraged her to tell me about her biggest poker tournament.
Barbara started, "I think it must be the WSOP Main Event in 1995, where I became the first woman to make a final table in that event. All this was so new to me, as I looked around at the surrounding tables, I thought to myself, gee, glad I'm not at that one, and looking at the next table, saying, I'm glad I'm not at that one either! It turned out I was just where I should be and I made the final table. Afterwards I did an interview. I remember the interviewer asking, 'What kind of car do you drive?' I responded, 'A Rolls Royce!' I thought all rich poker players must own one. The next thing I know, this guy wants to come out and take a photo of me in my Rolls Royce for the article! I was really in a pickle then! I of course did not own one. The quick thinking of Max Shapiro saved the day. Max contacted a friend who had a classic Rolls Royce that he lent me for the photo shoot on the beach. That photo appeared all over and people thought it was my car!"
I asked Barbara which events she was going to be playing at this year's WSOP. Barbara responds, "I will be playing the Ladies Event with the Queen of Hearts Team, maybe the Seniors Event and I'm not sure what else. The Queen of Hearts is an opportunity to give something to charity through poker. I, along with the other team members, pledge 25% of winnings to the charity. It's a great cause that I'm proud to be a part of."
I've played at the same table with Barbara, and she is a force to reckon with when it comes to aggression. I asked her how she adjusts to the new faces of poker, specifically the aggressive internet players who gamble more and are coming to play live poker, some of them, for the first time. Barbara responded, "Adjust? Why would I adjust my game? I've been playing like that for 22 years! I invented that aggressive style, she says laughing wildly. People use to call me a maniac, but that is my game. These youngsters think they revolutionized poker into a new styled game, when I've been playing like that all my life!"
<center>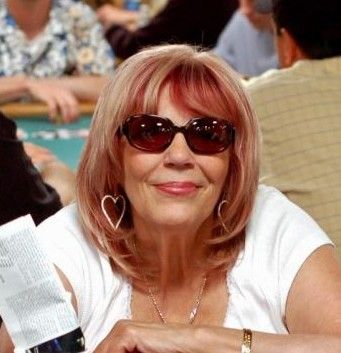 </center>
I know one thing for sure. If I sit down at Barbara Enright's table, I'm going to be looking around at the other tables, wishing I was sitting at one of those! Good luck, Barbara, at the 2008 WSOP!