Women's Poker Spotlight: Professional Coaching a Growing Trend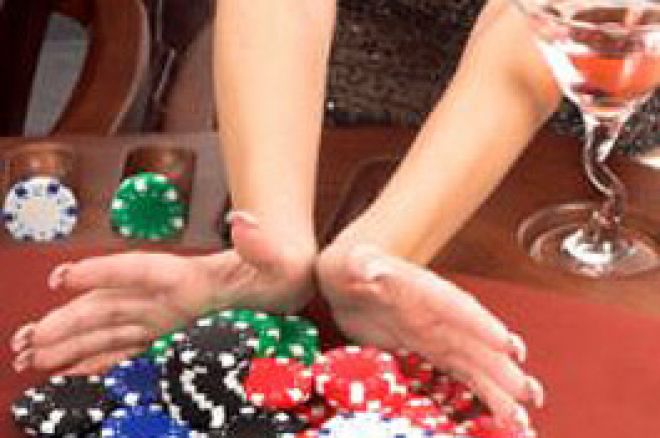 We are more than halfway through the 2008 WSOP and players are beginning to think of how they can enter the Main Event. A fair number of players will simply pay the $10,000 entry fee with sponsor dollars; another third of the players will win their way in by way of the internet or live satellites. A smaller percentage will pay the large entry out of pocket, perhaps from savings or, if fortunate, by being able to afford it. At any rate, this year's Main Event is growing once again and looks to be another record-breaking year.
Another growing group within the poker industry is that of professional coaches. In the past, especially in ladies' events, coaching has been a problem rather than an asset. Players observed husbands, boyfriends, and partners coaching women from the rail, guiding women through the hands. It grew to be such a problem, that the rule of one player per hand had to be re-enforced to keep the integrity of the game intact. Now, this year it is more evident that professional coaching is coming to the forefront of the game, with the announcement of a delayed Main Event final table. The one single biggest concern from professional players is that the delay will give an unfair advantage to amateur players to study and learn from professional coaches, over the delayed four months, to gain knowledge and strategy for the coming final table. Yet, it is the poker professional that has emerged to become a coach.
Roy Winston stepped forward during the Ladies Event at the WSOP to help guide player and friend Roz Quarto through the returning 62 players on Day Two. When asked how Roy's advice helped her, Roz replied, "Roy's advice was instrumental in calming me and helping me to focus when we were down to two tables. I was short stack, and not focused on what I had to do in order to make up lost ground. Roy's advice got me back on track. Once I sat down the next day on the final table, Roy once again was there to help me understand I didn't have to jam the pot and there were other tactics to use to advance myself. His advice again was instrumental in my seventh-place finish."
Roy additionally sat in the final table audience to watch Roz play. He was overheard to say to Kathy Liebert, "That's my student," referring to Quarto. A few good pointers from Roy Winston went a long way for Roz, as her seventh-place finish paid out over $36,000.
Oracle Poker Consulting is a new professional coaching team consisting of Winston and Michael Binger. Both of these players are well established poker pros both on and off the felt. Individual attention from one or both of these pros would certainly be worth its weight in gold if their poker knowledge were adopted by a player who could adapt the advice quickly to her game, as Roz Quarto did. Roy certainly has set his ability to coach in the limelight with his well-placed advice to a player in the Ladies Event.
Vanessa Selbst, who recently won her first bracelet, is one of the many young pro coaches available to hire to help your game. Vanessa is one of the founders of a professional coaching staff on DeucesCracked.com. For $300-$400 per hour, you too can learn how Vanessa won her way to a gold bracelet and apply those tactics and secrets to your own game.
This is the most probable next phase in poker, paid professional coaching. The rising costs of events, and failed attempts to make it through huge fields of players, may just be the inspiration players need to search out ways to improve their game. The ultimate goal of winning the bracelet has its price, and it may be called tuition.