Forbes: $24 Million in Bodog Funds Seized - Bodog Responds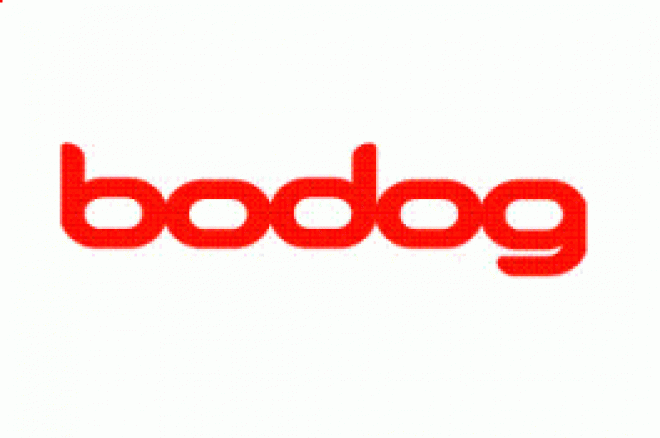 According to an article on Forbes.com, $24 Million in funds has been seized by the US government over the past six months, funds the feds claim are in bank accounts used to fund operations and make payments to US-based customers of Bodog. Court documents obtained by Forbes cite that the seizures began in January of this year, and have continued into this month.
In January and February, the article says feds seized over $14 million in funds from four different banks - Wachovia, Regions Bank, Bank of America and Sun Trust Bank. The seized accounts were apparently in the name of two different businesses, JBL Services and Transaction Solutions. In order to keep the seized funds, authorities must file a civil suit, then wait a predetermined amount of time for an entity to come forward and challenge the seizure or make a claim on the funds. The funds seized earlier in the year have had that period of time expire, and the monies were ordered forfeited to the feds as no one came forward to challenge the seizure.
Earlier this month, just under $10 million was seized from Nevada State Bank, after authorities caught a break when a payout check drawn on the account issued to an undercover employee was honored, and the link to Bodog's business was established.
In the middle of all this is Calvin Ayre, the Canadian mogul who relinquished all control of Bodog earlier this year, and according to the Forbes piece, is said to be residing in the tiny island nation of Antigua and Barbuda, where his Calvin Ayre Foundation is listed as being based. Although no longer involved in Bodog's affairs, the dashing Ayre's flamboyant flaunting of his lifestyle in the face of US authorities may still put him in hot water. The Forbes piece suggests speculation from a web outlet that Ayre is under some type of 'secret indictment', and many in the industry speculate that Ayre will be staying far away from the US and his native Canada for the foreseeable future.
Correspondence requesting comment from Bodog was returned with the following statement, which is included below in its entirety.
An article was recently released on Forbes.com that creates several misimpressions that the Morris Mohawk Gaming Group feels compelled to clarify for our customers.
As most of our customers already know, all operators outsource payment processing functions to third parties and these payment processors are subject to regulatory constraints wherever they operate, and, occasionally in the US, are subject to legal action because of the uncertain legal environment there.

However, the seizure of funds from these US payment processors was mischaracterized in this article, which refers to two specific legal cases against US processors. Rightly or wrongly, the article does not make a clear distinction between these cases, which, as a result, paints a misleading picture.

The facts are these: the first of these cases – relating to a seizure of funds from a processor known as JBL Services – happened some time ago and has absolutely nothing to do with the current payment processing challenges being experienced in the US. The constraints being experienced by payment processors in the US are universal in that region and not specific to any particular processor or site. Also, note that not one single player failed to get paid when this processor was disrupted.

The second case refers to a payment processor known as Zippayments.com and seizure of funds from this processor's bank accounts in Nevada. The article falsely implies – but notably does not go so far as to state - that $9.9M seized from Zippayment's Nevada bank accounts were funds on account for "Bodog". This is simply false.

Processing partners with whom the Morris Mohawk Gaming Group does business are sophisticated organizations that are perfectly clear as to the actual facts of these cases and their contexts. They are unfazed by such media hype and Morris Mohawk wishes to ensure that its customers are similarly informed. Customer deposits are safe and every player has and will always be paid.
Alwyn Morris
CEO
Morris Mohawk Gaming Group