Full Tilt's FTOPS IX Slated for August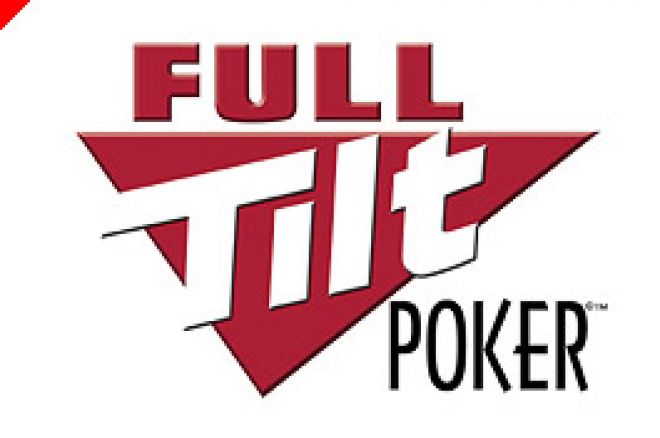 Major online poker site Full Tilt has announced the dates for its next Full Tilt Online Poker Series, or FTOPS. The latest edition of the highly popular tri-annual series, FTOPS IX, will run August 6-17, 2008. FTOPS IX jumps forward from previous editions with the inclusion of 25 events, and a total guarantee over the series of more that $15 million in prize money.
Highlights in the upcoming FTOPS IX series include the return of the two-day $2,500 "deep stack" NL, event, beginning on Saturday, August 16th and carrying a $2 million guarantee, and the FTOPS IX Main Event itself, which runs on Sunday, August 17th and features a minimum of $2.5 million in prize money.
Four other FTOPS IX events will serve up at least a million each in guarantee winnings: Event 1, $200+16 No-Limit Hold'em; Event 10, $300+22 No-Limit Hold'em; Event 12, $1,000+60 No-Limit Hold'em 6-max; and Event 17, $300+22 No-Limit Hold'em 6-max (w/ Rebuys).
Satellites are starting up this week on Full Tilt for all FTOPS IX events. Event hosts – a staple of previous FTOPS tourneys – have yet to be named for this series' festivities. More information on the FTOPS IX series is available at fulltiltpoker.com.
The complete FTOPS IX schedule (all starting times ET):
# Date/Time Buy-in/Event Guarantee
#1 8-6 21:00 $200+16 NL Hold 'em $1,000,000
#2 8-7 14:00 $240+16 PL Omaha/8 Knockout $200,000
#3 8-7 21:00 $200 + $16 NL Hold 'em 4x Shootout 6-Max $250,000
#4 8-8 14:00 $300+22 NL Hold 'em (1R / 1A) 6-Max $600,000
#5 8-8 21:00 $200+16 Stud $100,000
#6 8-9 14:00 $500+35 PL Omaha 6-Max $300,000
#7 8-9 16:30 $100+9 NL Hold'em Rebuy $500,000
#8 8-10 14:00 $240+16 NL Hold'em 6-Max Knockout $500,000
#9 8-10 16:00 $500+35 NL Hold'em Heads-Up $500,000
#10 8-10 18:00 $300+22 NL Hold'em $1,500,000
#11 8-11 14:00 $200+16 Limit Hold'em $200,000
#12 8-11 21:00 $1,000+60 NL Hold'em 6-Max $1,500,000
#13 8-12 14:00 $200+16 HA (half PL Hold 'em, half PL Omaha) $200,000
#14 8-12 21:00 $500+35 HORSE $300,000
#15 8-12 21:00 $200+16 NL Hold'em Turbo $500,000
#16 8-13 14:00 $200+16 Omaha-8 $200,000
#17 8-13 21:00 $300+22 NL Hold'em 6-Max Rebuy $1,000,000
#18 8-14 14:00 $500+35 NL Hold'em 3x Shootout $300,000
#19 8-14 21:00 $300+22 Mixed Hold'em 6-Max $300,000
#20 8-15 14:00 $200+16 NL Hold'em 6-Max $400,000
#21 8-15 21:00 $300+22 Razz $150,000
#22 8-16 14:00 $2,500+120 NL Hold'em $2,000,000
#23 8-16 16:30 $100+9 PL Omaha Rebuy $350,000
#24 8-17 14:00 $120+9 NL Hold'em Knockout $400,000
Main Event (#25) 8-17 18:00 $500 + $35 NL Hold'em $2,500,000